But the good times could not last and by the summer of 1996 the club had starting slowing down. The trouble in the early days with the police had put a few people off and adding to this the fact that our student groupies were packing their bags and were shipping out to university, meant the numbers were dwindling and fast.
Car park of the Sparking Clog car park towards the end of 1996 this was considered a very poor turn out!
By the end of that summer fewer and fewer members were coming, and the club was dead in the water. By August 1996, I decided to give the club a break for a few months and was unsure of the goings on. All I know, is that by the time I had stopped going, only a handful of club members where turning up on a club night.
At the start of 1997 the club had stopped meeting at the Sparkling Clog and moved to the Jolly Carters, a pub on Bury Bolton Road.
My 74 Bug had failed its MOT. It had a rotten spare wheel well, heater channels and had a date with the scrap yard. I've owned a few different beetles throughout the years, but this was my first and it had finally died! I bought a 72 cal look bug from another club member called Heath, which was my weekend car and project car that I wanted to do up. I also owned Polo, which was my daily driver.
By 1998 BugNutz was still alive and still meeting at the Jolly carters, though you wouldn't have known by looking at the car park as no one had a VW on the road. Bugnutz the Volkswagen club had basically turned into a drinking club that meet every week! This, in a way was great but really couldn't be called a VW club it was more of a boozing club!
Over the months, people finally went their separate ways and BugNutz was no more. I didn't think about the club over the next coming years and I stopped going to Bug Jam and other VW festivals and almost dropped out of the VW scene all together.
In 2001, I was offered a 1970 camper van, which I grudgingly bought for £800.00, as I had no other car and it sparked my love for Vdubs again. In that summer a few of the old BugNutz member got together and began meeting up again at the Roach bank. They were Steve Tilbury, Chris Royds and his brother Alan, Dave Johnson and myself.
We started going back to some of the festivals and even had a name 'Hotwheels Volkswagen Club'. The club grew to about 15 members, but it was short lived.
At the start of 2004 I was really starting to miss BugNutz and set about starting it up again.
I had been doing a lot of Surfing at this time (the wet kind!) and was good friends with Dave 'fury' Johnson. I asked him if he thought it was a good idea to try and restart a VW club? He said yes, so we set to work trying to get the old gang back together. The only people I knew who owned VW's at this time were myself, Dave, Steve and Chris and Alan. So yet again we started meeting again at the Roach bank, Paper mill or sometimes the Trackside in Bury. We toyed around with many names, but in the end we decided to go back to BugNutz, well to be precise 'BugNutz reborn'. Although the 'reborn' bit has now been dropped.
We made some flyers and set up a stand at All-types VW Show in North Wales of that year. The flyer didn't really have an impacted but we stuck it out. We moved the Club meet to the Ainsworth Arms and started meeting every other Wednesday night as we still do to this day. If I remember correctly the first members to come and join the newly reformed Bugnutz was Tony shortly followed my Jan Polanski, or janski as he is known.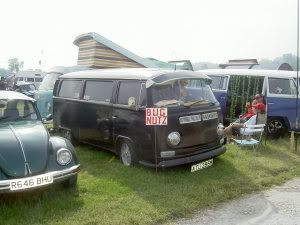 Before we had a banner! 2004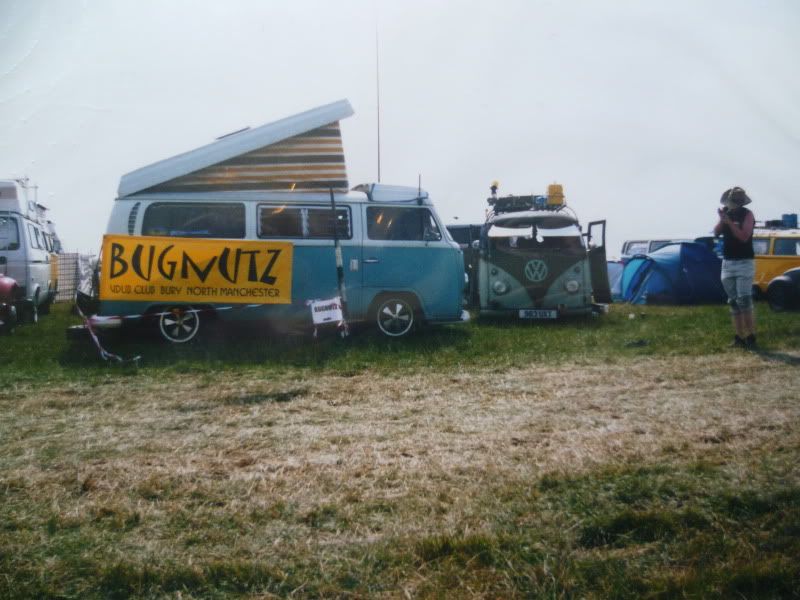 The newly formed Bugnutz reborn at Bug jam 2004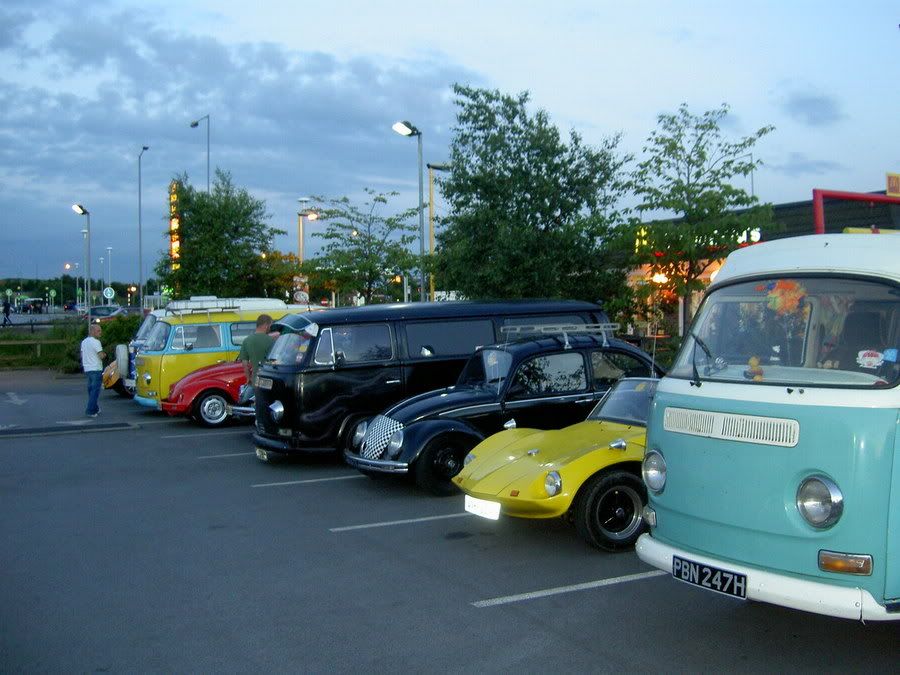 Early meet in 2005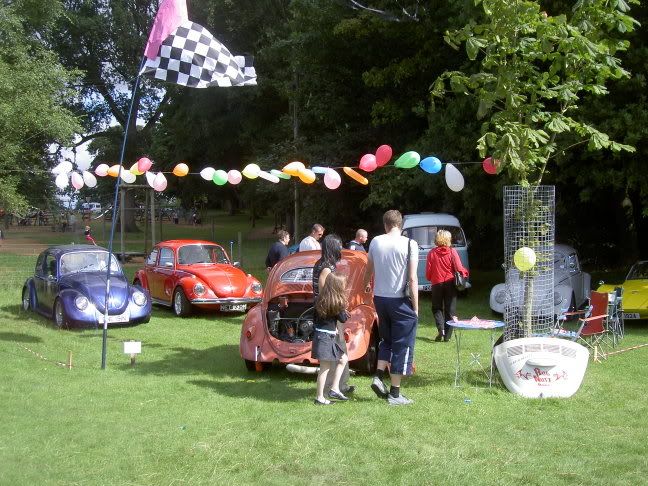 First club display at Tatton park 2005 Bugnutz reborn