For Sale near Manchester:
1968 VW Beetle 1500 (has 1600TP engine) with early style wings/lights (pre 67)
Recently repainted BMW San Marino Blue with a matte clear coat at a cost of £3000.
Spec as follows:
Dub On Air air ride system.
4" narrowed and adjustable front beam with Bug People skid plate.
Running on 7" banded steels all around with brand new stainless Hub caps.
Vintage Speed exhaust.
Air cooled.net L3 heads with HD Valve Springs.
Dual Weber 34 ICT carburettors.
75A Alternator conversion.
Brand new SVDA distributor with Powerspark electronic ignition.
Brand new electric rotary fuel pump mounted under petrol tank.
All new hub seals.
Host of gauges including Oil Pressure, Oil Temperature, Voltage, RPM.
Brand new white headliner.
All new seals throughout.
Brand new deluxe carpet set.
Brand new U.S. Spec headlight conversion.
Brand new disc brakes at front and new shoes etc at the rear.
Pioneer head unit (not the one pictured).
Custom made suede speaker pods made to fit 6.5" speakers (speakers pictured aren't included in the price).
Black Nardi suede steering wheel.
Atomwerks 3" dropped spring plates included (not currently on the car as the car needed to be raised to get on the lift at the garage).
Car doesn't have a valid MOT due to welding unfortunately being required underneath and myself not having the time nor resources to finish the project. Therefore the car will need to be trailered
Note: Photos aren't 100% up to date as of current.
Given whats visibly been spent above, I'm open to sensible offers only around £3250 with the Nardi or £3000 without. Price is negotiable.
You can contact me on 07545612778 or via private message.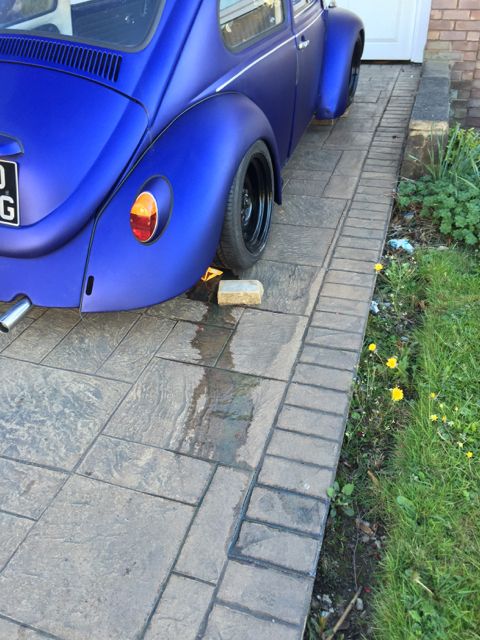 Hub Seals were replaced after this photo was taken.