Discussion Starter
·
#1
·
Just gauging interest, I might need to flog my baby, heres a quickie guide:
Its a 1972 crossover Bay, 12 months tax and MOT, and looks mint
all underside mint, all riggers and jacking points along with freshly cleaned and prof undersealing and a sidestep
prof respray, all new rubbers including all window rubbers, and yes the under windscreen bit is a new panel so no probs there at all.
Privacy glass, new headlights ( stainless halogen ) so no rust again, new bumpers etc.
Inside, brand new interior units all new, never slept in, new cooker, new sink with micro switch electric tap, new fridge and freezer, runs 12v and 240v!everything brand new, new matching camper curtains with tie backs,newly upholstered front seats, new matching seatbelts, new rear belts and all new matching side mats and seat under mats, the 3/4 R&R bed has been professionally upholsetered, not just loosely covered, it is 4 INCH thick and tight like a proper settee. rear wardrobe, front wardrobe, matching upholstered buddy seats ( x2 ) 2 x chrome 240v sockets, about 4 x 12v cig sockets for stuff, new interior lights.All done through neat switches and fuses, obviously there 240v hook up too. The heaters work nice to keep the front windscreen warm and clear.
Alpine stereo running 4 infinity speakers. all new door cards and a bit of soundproofing, 2 x bunk beds and a 240v socket in roof for TV/whatever, rear jailbars, colour coded blue dashboards, all new glove box and oil temp gauge and parcel shelf! laminate floor with stainless floor strip.
Engine is 1641cc with Flamethrower II dizzy ( not just the electronic ignition the whole hog about 200 quids worth), flamethrower 2 coil and leads, Twin 34 ICT carbs, leisure battery and split charging system, new tinware powder coated black, new alternator and starter motor,
If I do sell and get right money for this beast, theres a brand new just kampers premium cover included, LCD DVD combi thats wired into the 12v for the kids in the back!!! pendle 3 bike rackand a few bits and bobs
prob forgot loads of stuff heres a few piccies :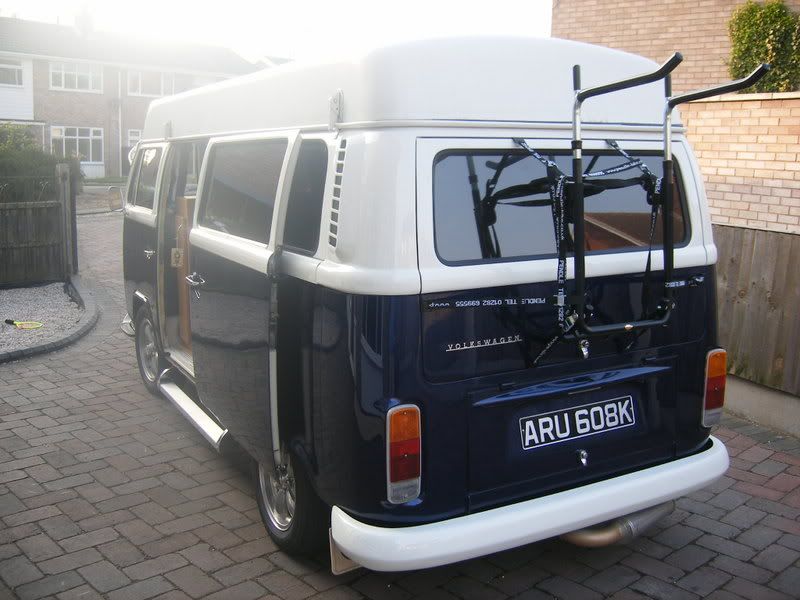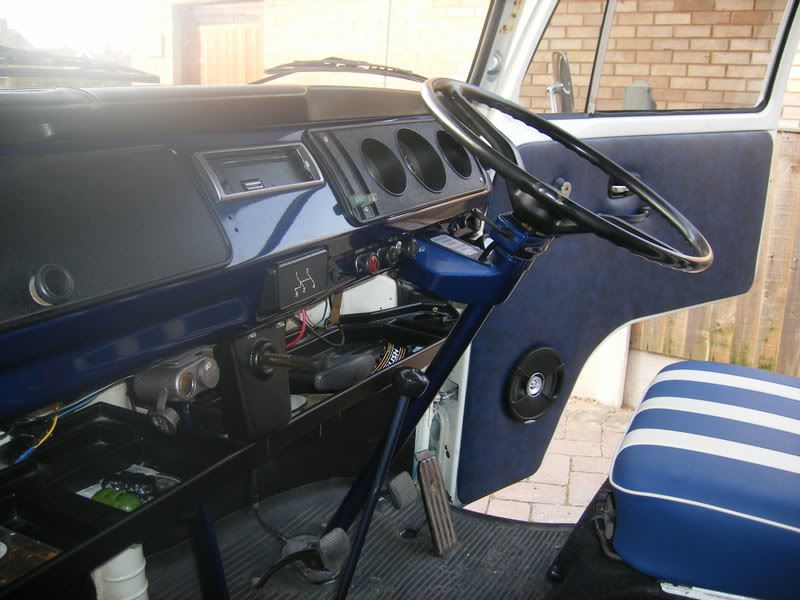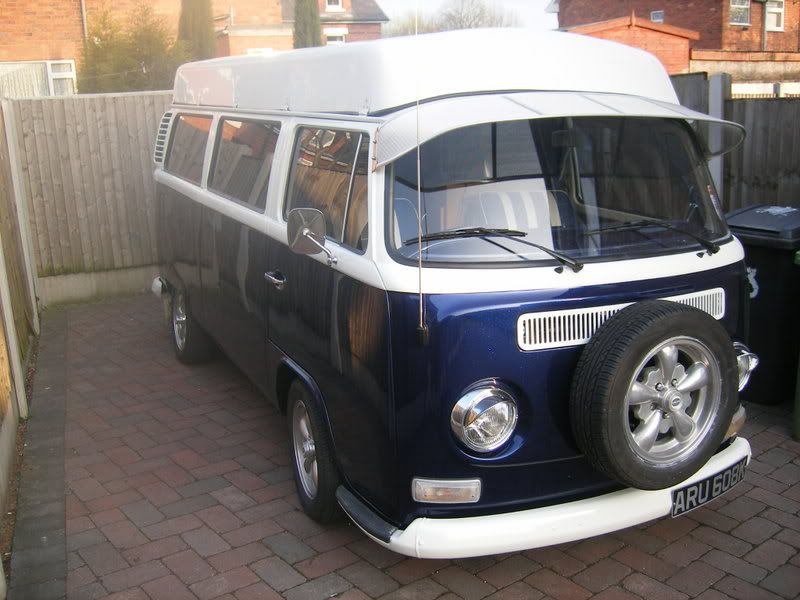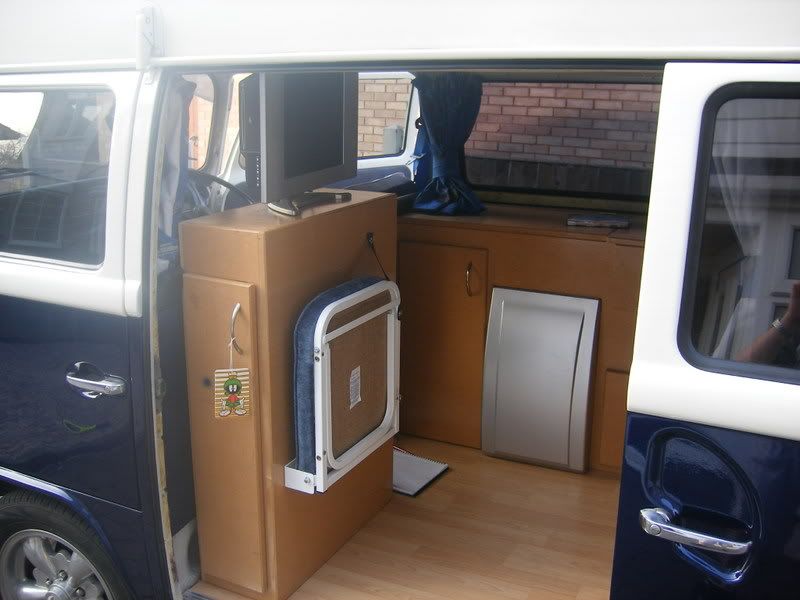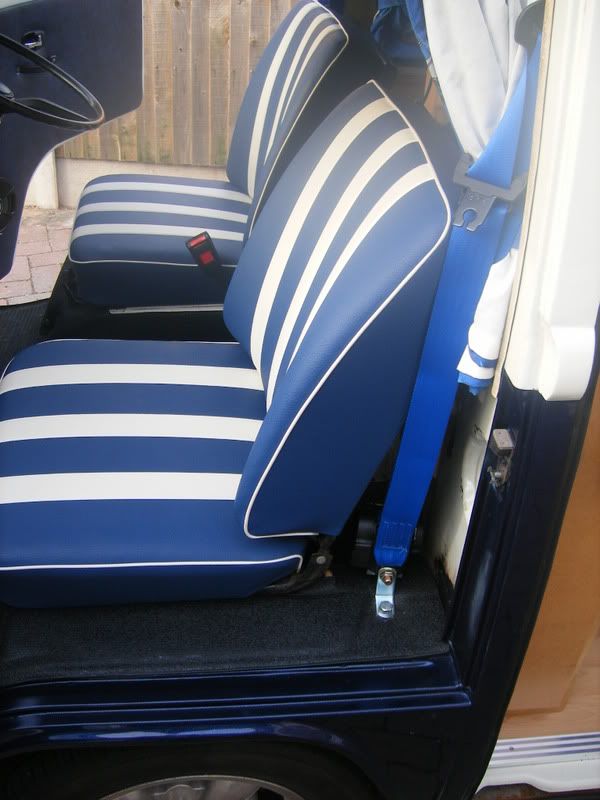 Pm for details, like I say, I may be selling, my heads all over the place at the mo, so this is only a possible!!
The only thing that needs doing, is 2 pieces of upholstering, Ive been quoted £80 including material for this,and then the wardrobe bolting back down .