I've decided I need to let it go, it's just not suitable for my needs with a littlun now, so much so it's lucky if it gets used a couple times a month if I need to quickly go and get something from Tesco down the road!
So... here we go:
1985 Audi ur quattro Turbo
• Alpine White.
• Full Black Leather Interior.
• MOT till end of June 2013.
• TAX till end of June 2013.
• 90,000 Miles.
• Lots of Service History.
• Folder full of Invoices and lists of everything ever done/bought for the car.
• BR Motorsports RM260 Conversion giving 260bhp this included an engine rebuild, gasflowed cylinder head, inlet and exhaust manifold, reprofiled valves and valve seats, modified ecu and wastegate control, larger compressor housing and turbine shaft fitted to the turbocharger, this allows the engine to rev to 7000rpm instead of the standard 5000rpm.
• Full Stainless Steel Milltek Exhaust.
• I also still have the Stock Steel Exhaust System which has a small hole in the outer skin of the centre box which can easily be patched.
• Spare Prismatic Strip for the Boot.
• Virtually Brand New Kumho Ecsta V700 Road Legal Track Tyres.
• Brand New Radiator.
• All Diff Seals replaced.
• Permanent 4WD.
• Lockable Diffs.
• ABS.
• Spare Wheel and Tool Kit still in boot.
• Tilt and Removable Sunroof (stores away in its own slot in the boot).
• Electric Windows.
• Electric Heated Mirrors.
• Heated Front Seats.
• CB Radio.
• Also comes with Original Blaupunkt CD/Radio.
• Green Digital Dash Display.
• Fully Working Voice Error Check.
• Clifford G5 Alarm and Immobiliser with Proximity Sensor, Glass Sensor, Interior Movement/Air Flow Sensor, Turbo Timer, Remote Start and lots of other features I've never used yet, comes with 2 Remotes, Manual and Certificate for Insurance.
• Also comes with a virtually Brand New Car Cap.
• Car has Never been on a track, it rarely gets used and hasn't even covered 1400 Miles in the 3 years I have owned it.
• Can be insured under a Classic Car Policy making it very cheap to insure, when I bought it I was 24 and insured it Fully Comp with all the extras for £250 per annum.
• There are only 3 bad bits, the front bumper on the driver's side corner has some paint chips, the rear spoiler has a paint chip in it from a pressure washer finding a small crack and lifting the paint. The paint colour is readily available, is also the same as VW Alpine White and I have new Black striping for the front bumper where little bits are missing.
The Mileage Clock hasn't worked since I've owned it, It stopped working with previous owner, they supplied a letter detailing approx mileage covered since it stopped working, I've been using a GPS Mileage Counter on my Phone. From inquiries with the owners club this usually happens due to one of the little screw/worm type gear that turns the counter becoming unstuck from its spindle which is apparently easily rectified using an epoxy or high strength contact type adhesive, I actually have an adhesive but have never got round to sorting it as I just haven't had the time. As soon as I bought it, to make sure everything was ok I had a Major Service done including and most importantly new Cambelt, Cambelt Idler and Water Pump as well as later the Brakes, Clutch Master and Slave Cylinders.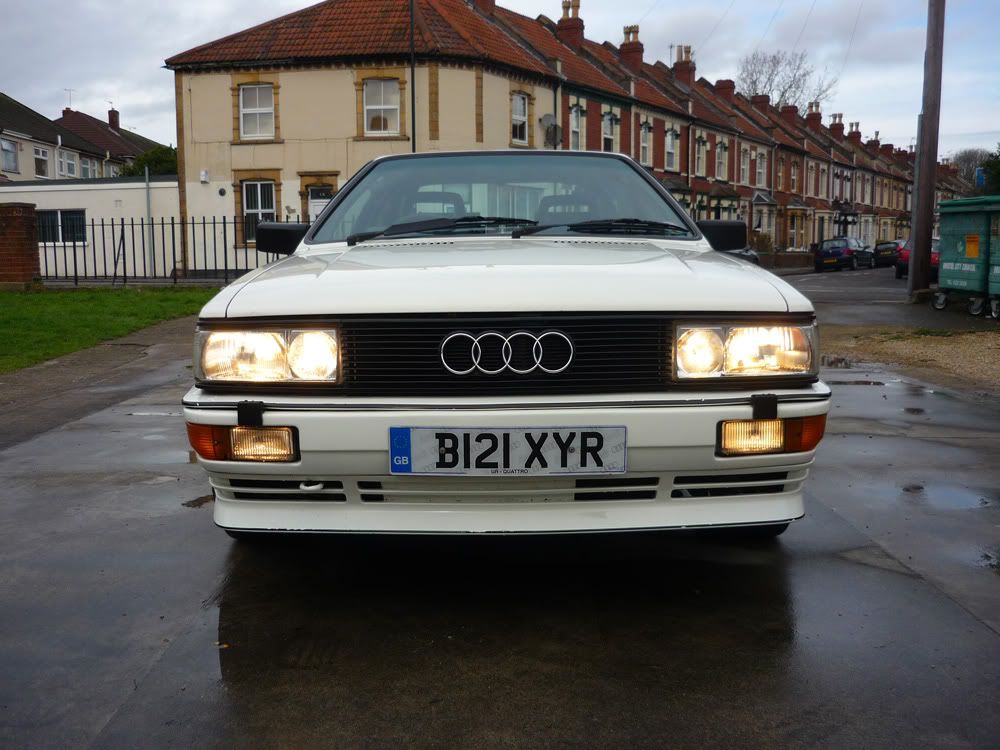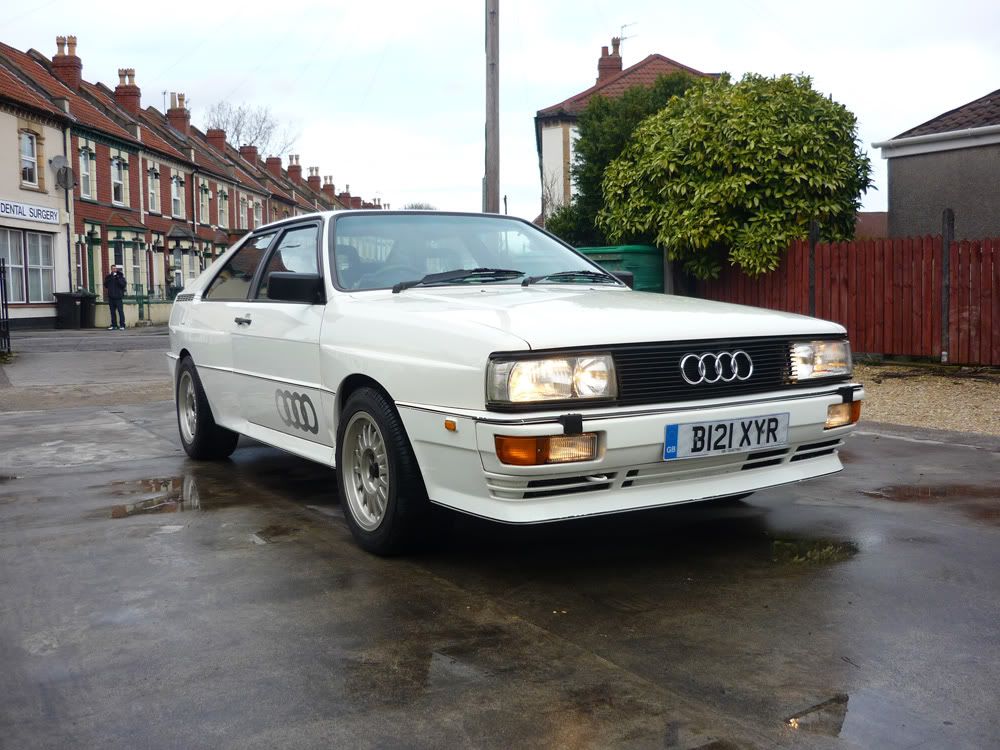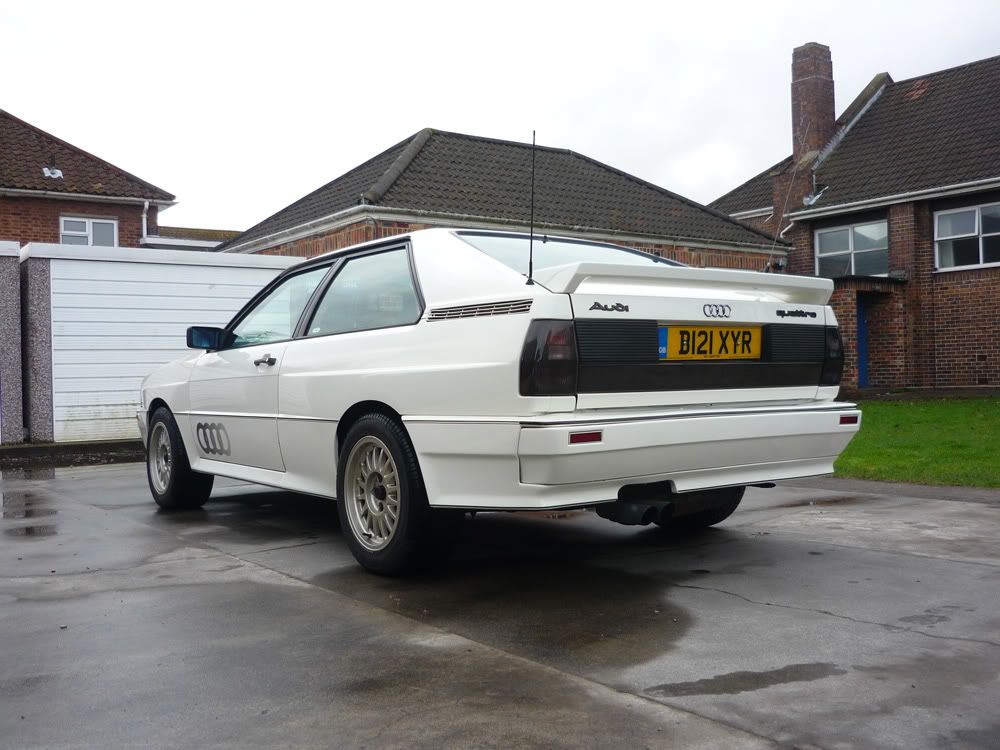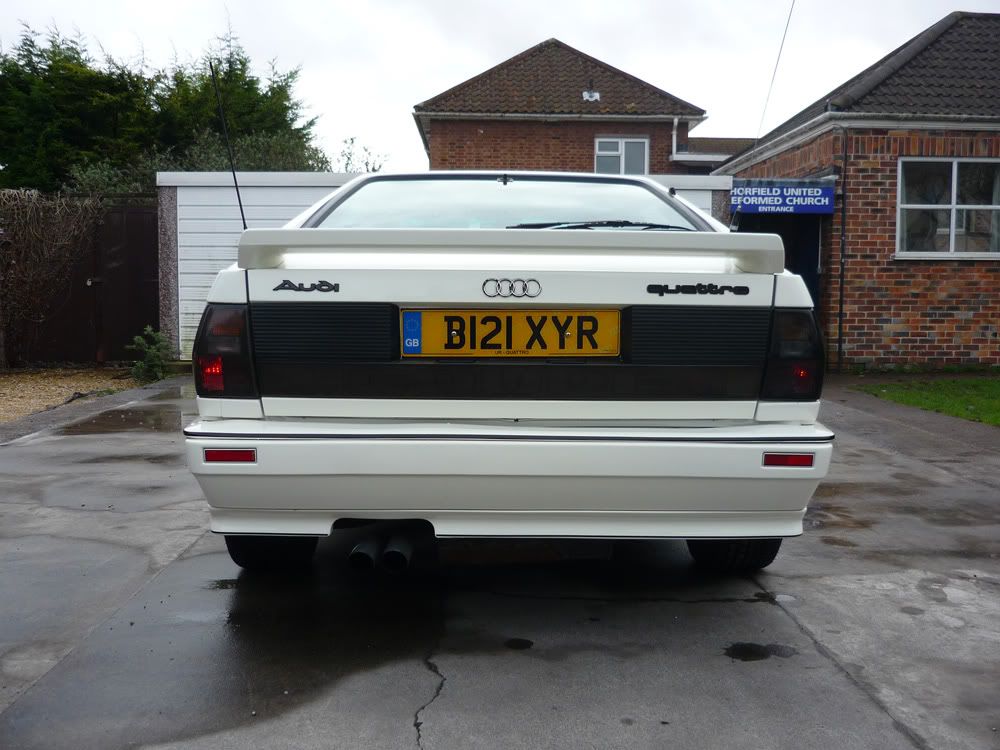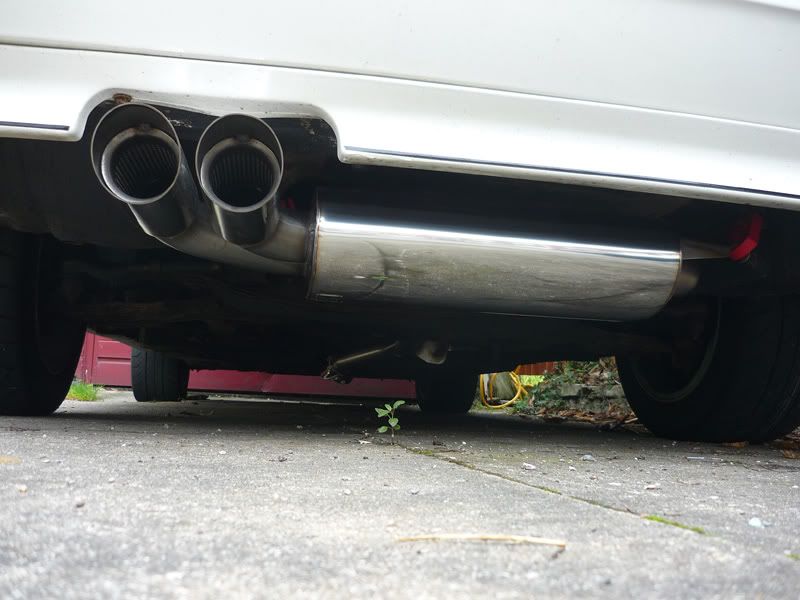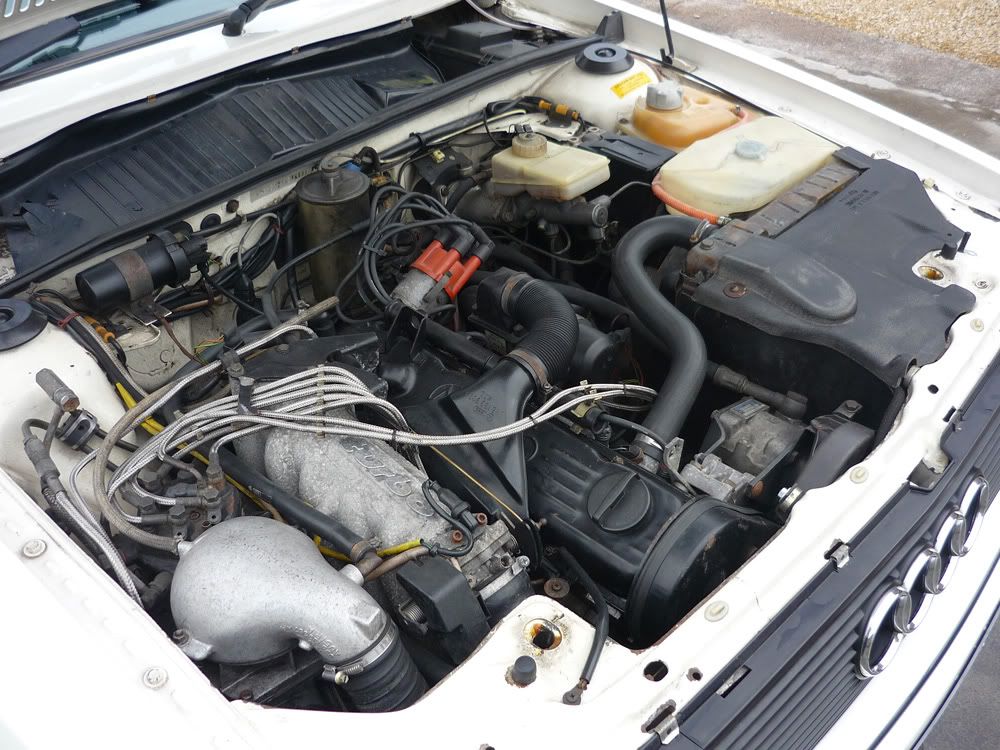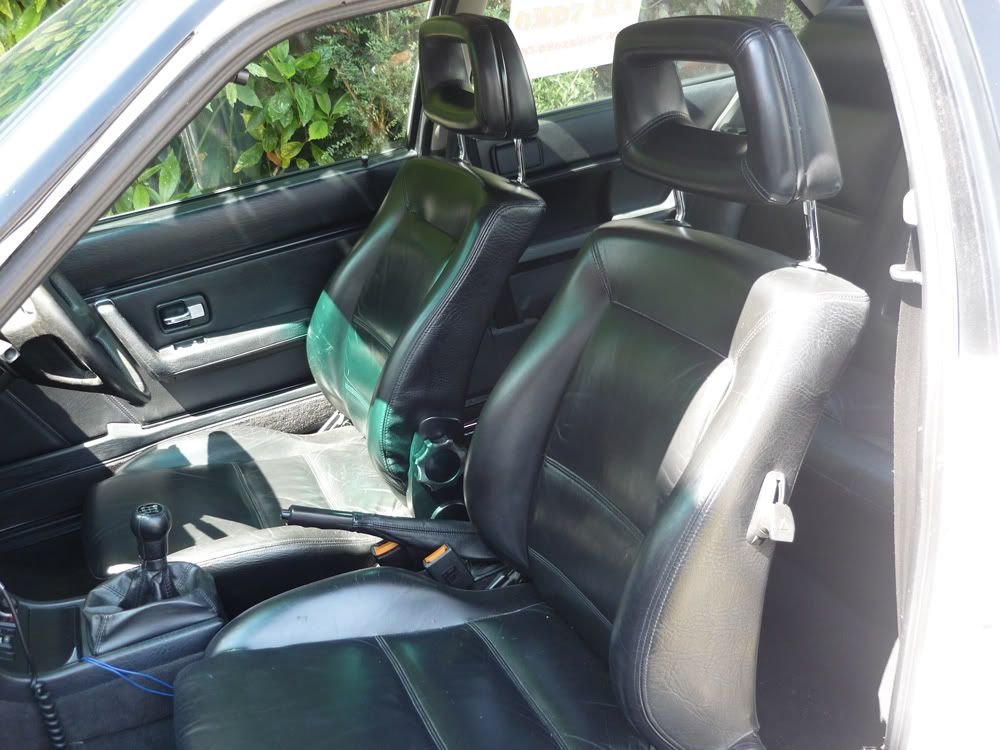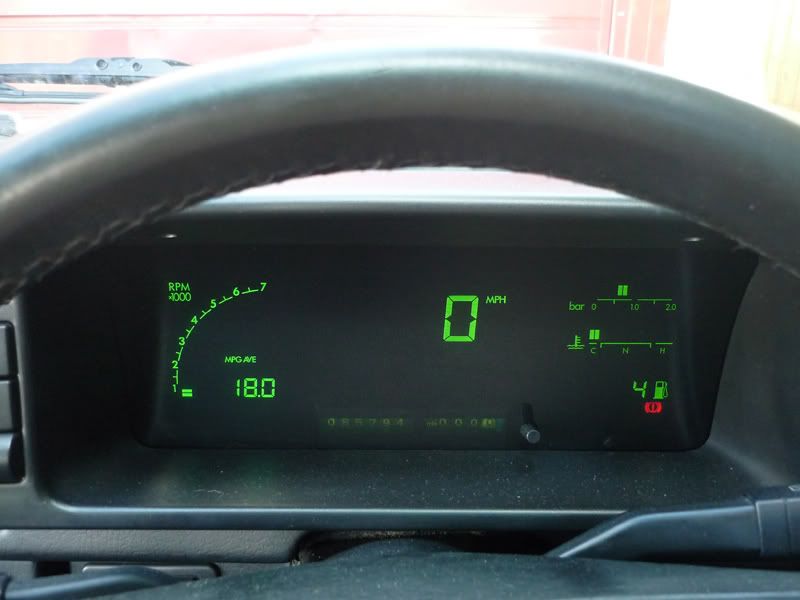 Excuse the 18 mpg ave, that is for my bi-monthly mile trip to Tesco, longer runs and/or more use sees a better figure, one of the times it went on a longish trip to Cruise to the Prom I saw 28 mpg ave and admittedly I had a bit of a lead foot at times on the motorway, the noise it makes is like a drug! :crazy:
• Immaculate examples with lesser specs are going for £16,000 up to £22,000.
• Due to the 3 bad points I'm looking for:
£13,500
£13,000
SOLD!
​
I have other photos I will post below but also if you have any questions... just ask.