2008 Audi A4 2.0 TDI S-line avant 170bhp FSH phantom black lots of pics & vzi bonus!
Ok so I am selling my 2008 A4 s-line avant in Phantom Black. Here's the first ten pictures, the description is below that....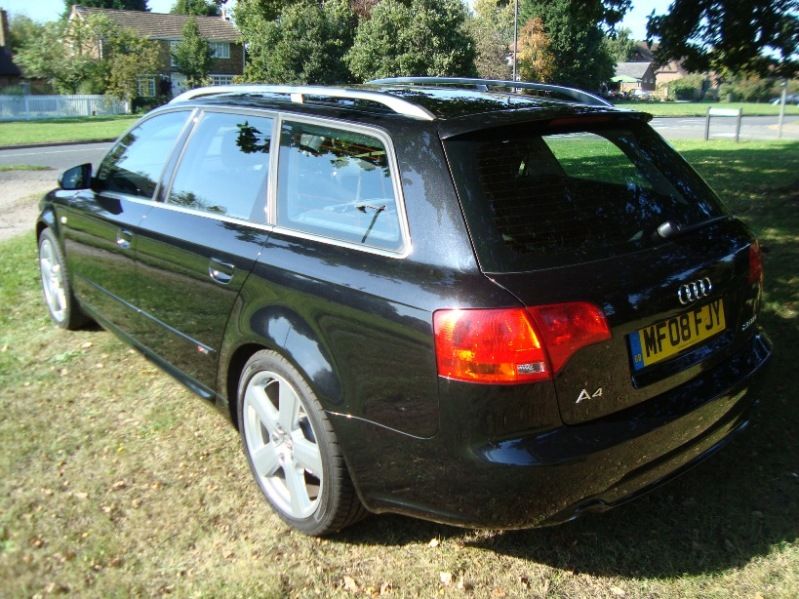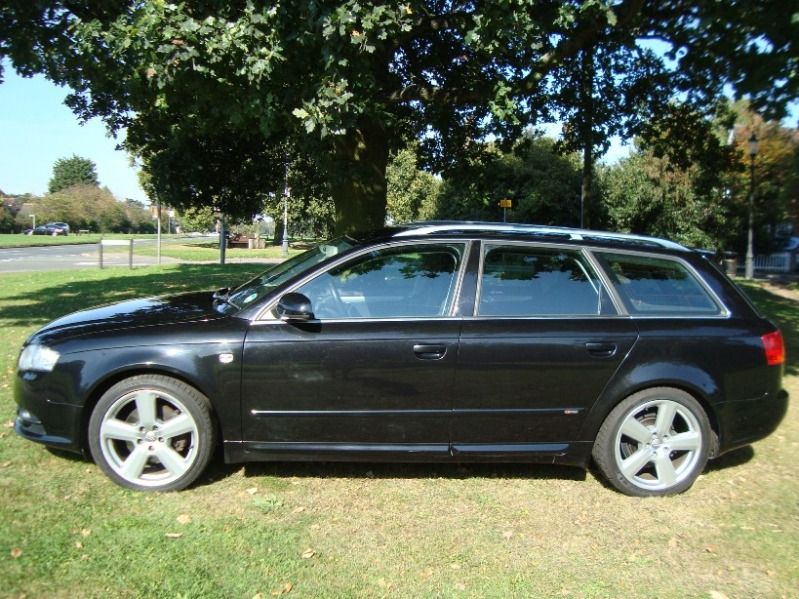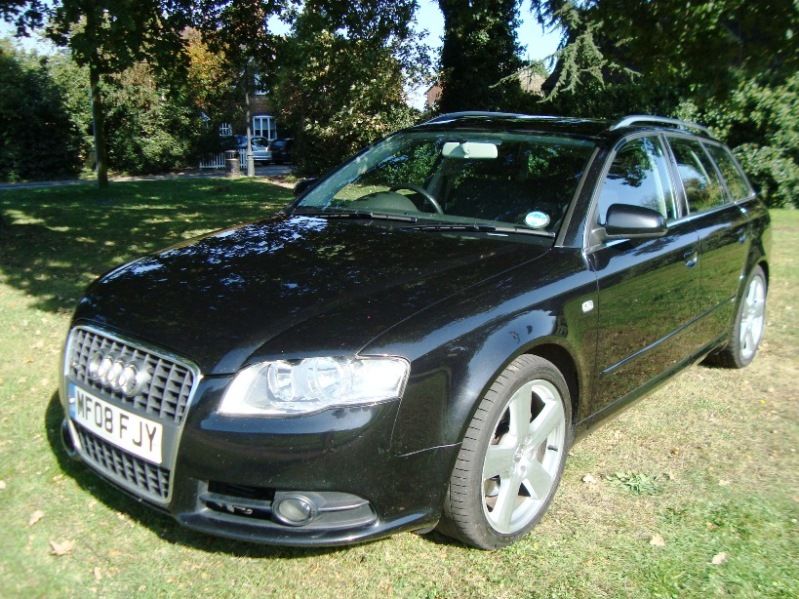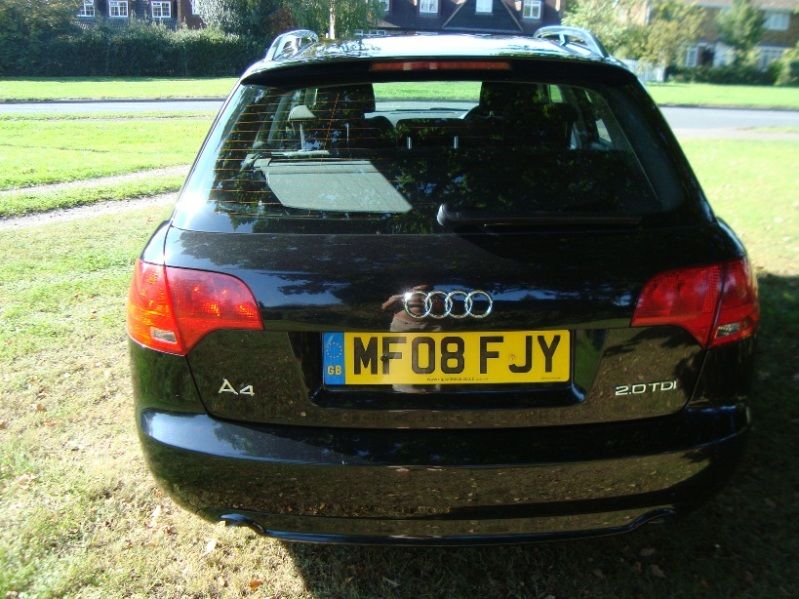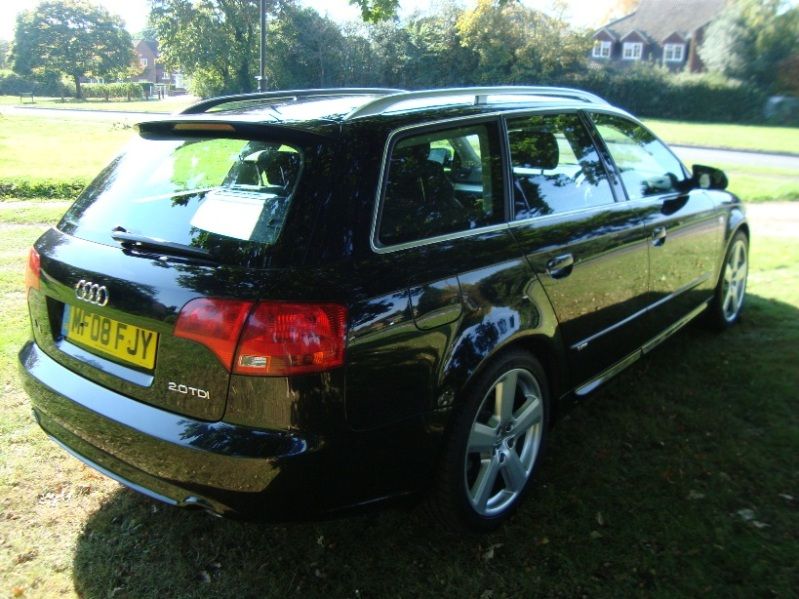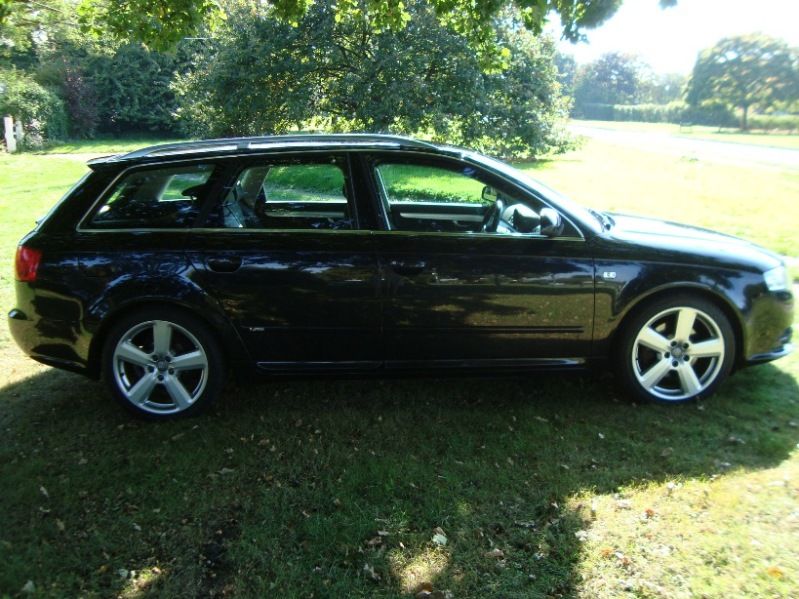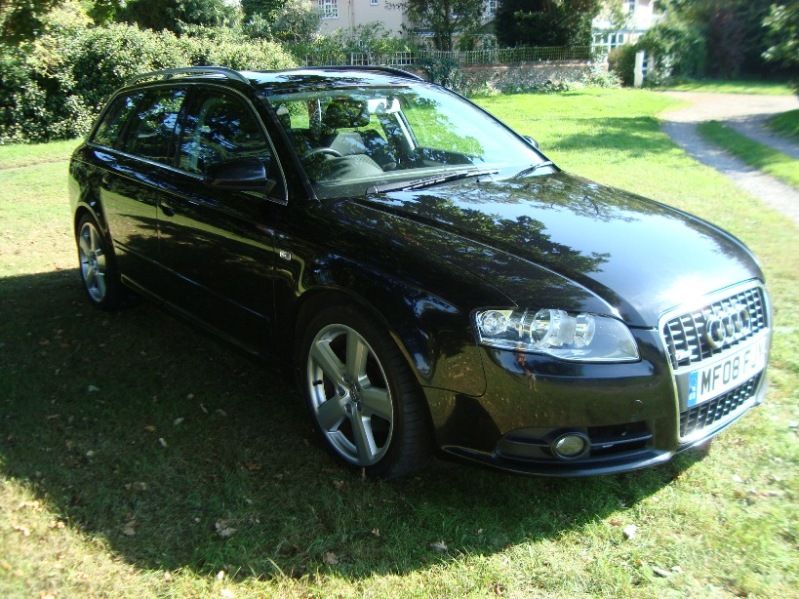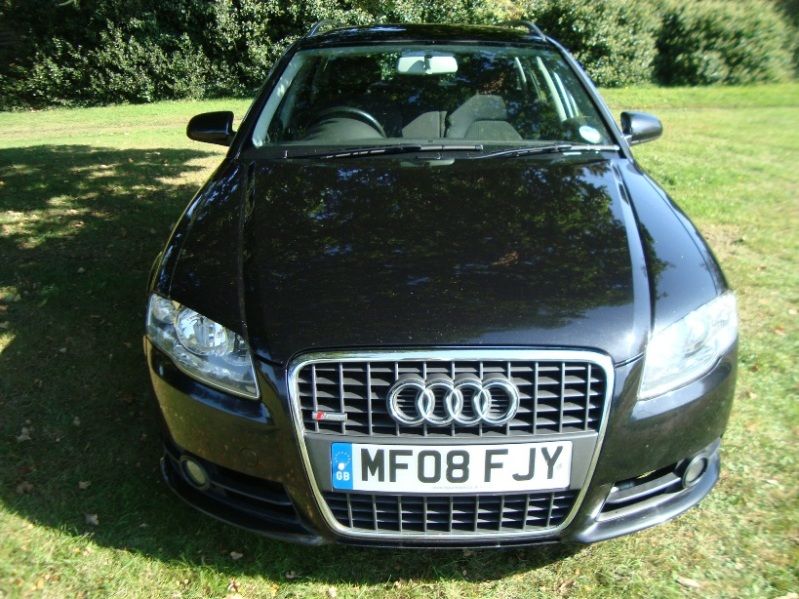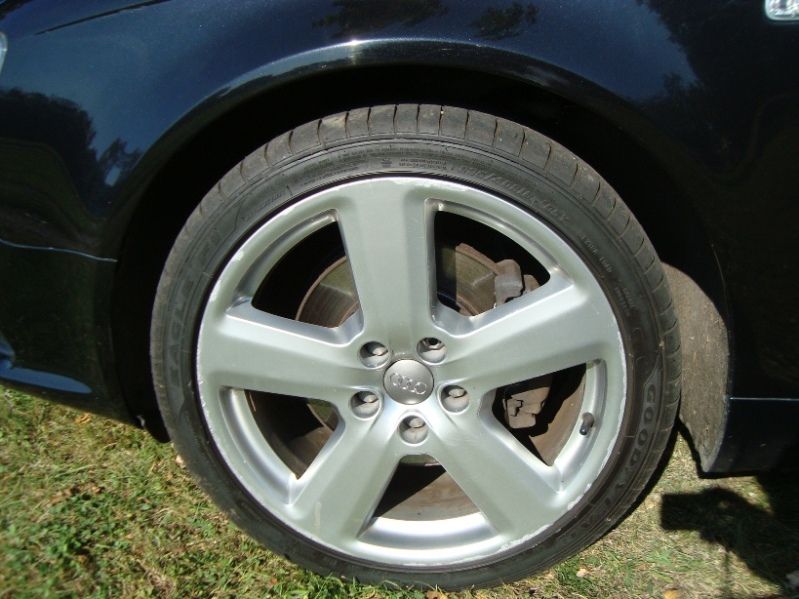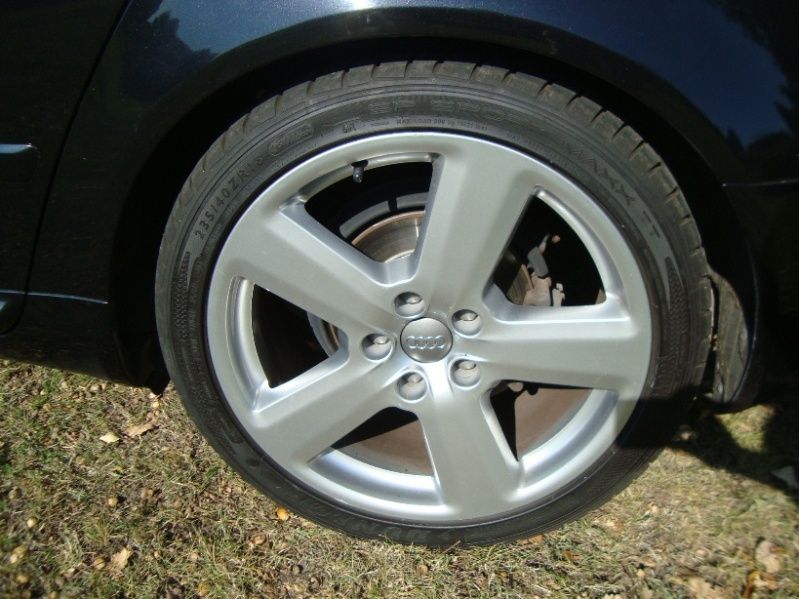 I am the second owner and have full service history and a folder full of receipts. I am a bit of an Audi boffin so know this car inside out. I live in Croxley Green, Herts (Postcode WD3 - 10 minutes from M25 M1 junction, or Watford Junction train station) and work in Highgate, London N6.
The 170 is the most powerful 2.0tdi engine available and if you're an Audi spotter you'll know the 170's have twin exhaust tailpipes.
The tyres are practically brand new (fitted in January) with at least 7mm of tread all round and are all matching Dunlop SP Sportmaxx TT's.
Tax is until end of May (and is cheap, at only £165 per year, due to the efficient diesel engine) and MOT is until end July.
I would strongly recommend you come and take a drive in this car and inspect it inside, outside and underneath. The bonnet and wings have a number of tiny stonechips as you'd expect from a car of this mileage but as you will see from the photos the paint is deep and shiny. It pulls like a train, sticks to the road like glue, and feels like it has done 40k miles rather than 119k. I have a young daughter and use this car to get to and from work so I don't drive it like a lunatic but I do like the fact that if I need to get past something I can lean on the gas and the car will fly!
One massive bonus with this car is that it has been fitted with a new diesel particulate filter and injectors as well as a reconditioned turbo. This means it drives like new and apart from oil and filter changes you should have no components to replace. The DPF and injectors were fitted by Audi Watford and are still under warranty. This is evidenced by the fact there is absolutely zero smoke throughout the rev range - it runs super clean.
This is a great car and the only reason I am selling is due to an upgrade to a newer model.
It is priced to sell at £7995 - please have a look at others on the market - whilst you'll find other A4's at this price they probably won't be 08 plates, S-lines, 6-speeds or the 170bhp version, and they might be in a weird colour.
If you've got this far you're probably wondering what the "bonus" is for fellow VZI'ers. Well, I've got a boxed set of H&R 35mm lowering springs, which I paid £175 for and haven't yet fitted, which I'll throw them in for free! The S-line is already 15mm lower than standard so although 20mm isn't going to look like a show car it will take out any unsightly gap and from the forum research I've done transform the (already great) handling.
Oh, and I tell you what, I'll get you a beer too!
Please ask any questions - I try and be as helpful as possible. I'm happy to talk / text / email, I'm at
[email protected]
or 07973 667652. Cheers