Discussion Starter
·
#1
·
Hi Guys and Gals,
Well after lurking on VZi for a while I've finally got a bug. Oh, it's also my first car!
I got it on Friday, It's a January '66 by the looks of things; and Registered March '66 in or around London, and has had 7 owners since... If your one of the 7 Please get in touch!
It's pretty Original. Oh and it's also a matching numbers car with only about 64,000 miles on the clock.
This is a pic of it when Geoff (also known as 'Magic8Ball' on here) first got it.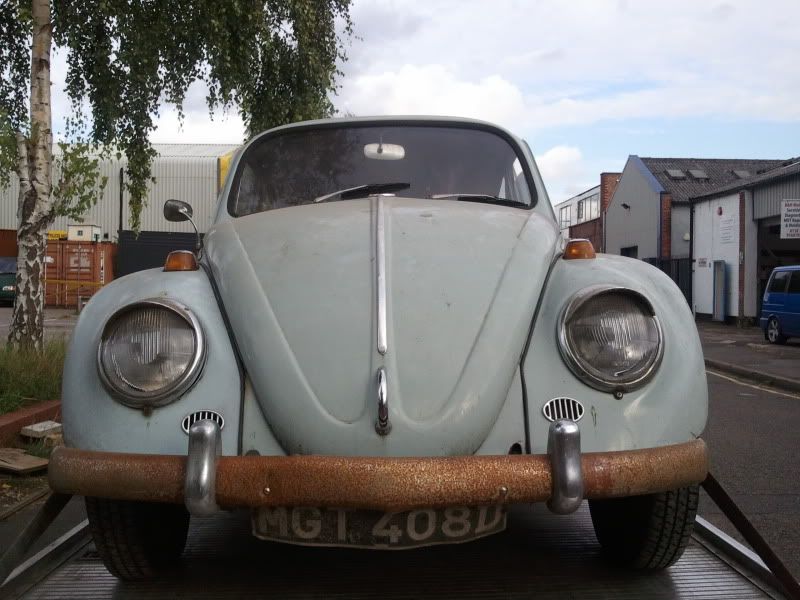 This is an oldie too. Wearing it's very Ratty bumper (could be a repro?) - I'll have a look in the history to see if there is any mention of replacing it.
Also by the looks of the pretty battered plate it might have been slammed in the past? :lol:
I'm not sure if the paint is OG, it does look it..
I think it's 'L 519 Bahama blue' but not 100% on that (Because on the '66 bug site it says the colour is a Left hooker only colour in '66?!)
By the looksee of the old MOT's it seems to have spent most of it's life in Reading/ Berkshire and also Basingstoke by the same Lady owner as the majority of them are from there. From '87 to '02..
This gives you an idea of how much it's been looked after:
There are a few more pages like this for things like engine, suspension etc.