Discussion Starter
·
#1
·
Hey,
Me n the boss recently abscounded from our life of drull day to day living and bombed over to little ol wales for the first time to try out our recent addition to the family ... The camper.
Being september a whole week camping only set us back 120 quid with hook up and as we were already die hard campers we were certainly looking forward to a luxurious standard of accomodation... Well anything that doesnt fold in on itself in the smallest breeze would be an improvement.
Anyway the trip down was your usual affair of crappy miss-directions and hogging the slow lane. Propper miffed at paying 7 quid on the M6 Toll, but what can you do. After turning left at LLEWELLYNNYYWW and down a small track we finally arrived at a campsite with the best view i had ever seen - The face says it all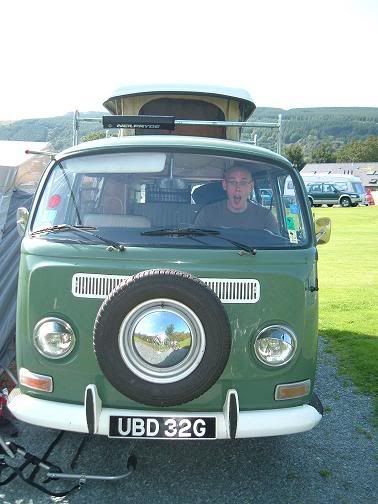 Got the camp all prepared and sat back to enjoy what was looking to be an awsome trip.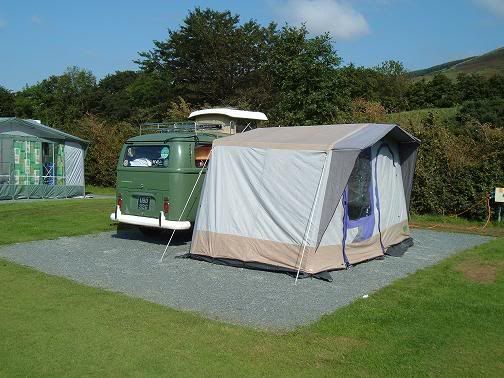 A few days of rain didnt dampen our spirits and we spent most of our time at an angle of 30 degrees tredging up the side of some fook off hill which produced some great pictures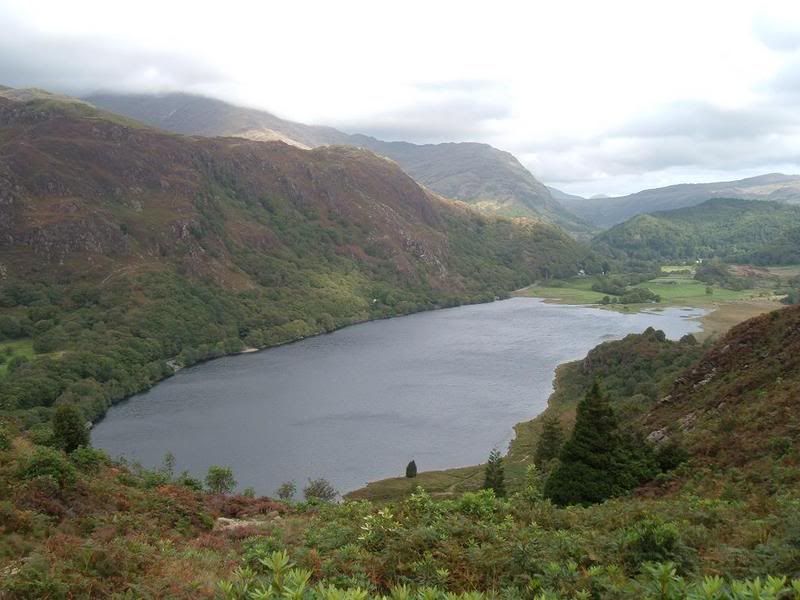 So here we were Wednesday afternoon heading back to the camp after another trek when all of a sudden the horizon was filled with the picture of our awning litterally flying about 40 feet in the air directly across the road - Thanks huricane Gordon... Sure enough on our arrival back to the camp we were greeted with a sight that sent my missus into tears and myself into bags of laughter. Our perfect little camp was completely intact..... minus the awning of course and when you see a cooker / tv / table, chairs and god knows what else just sitting on a pitch in the wide open its hard not to laugh. The remainder of our trip was spent in more than cosey surroundings snug in the van.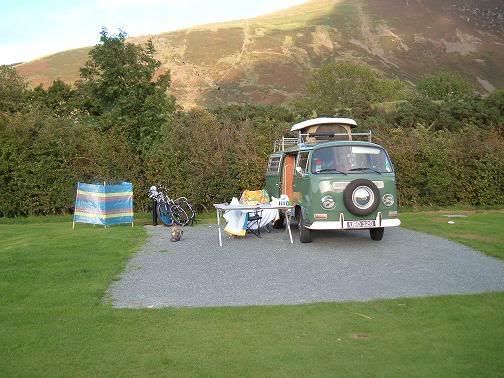 Holiday still must rate as one of the best.