So, how do you get this tired ?
Ask Sally.
She has two sons, 21 and 28 years old. Both were very busy growing up.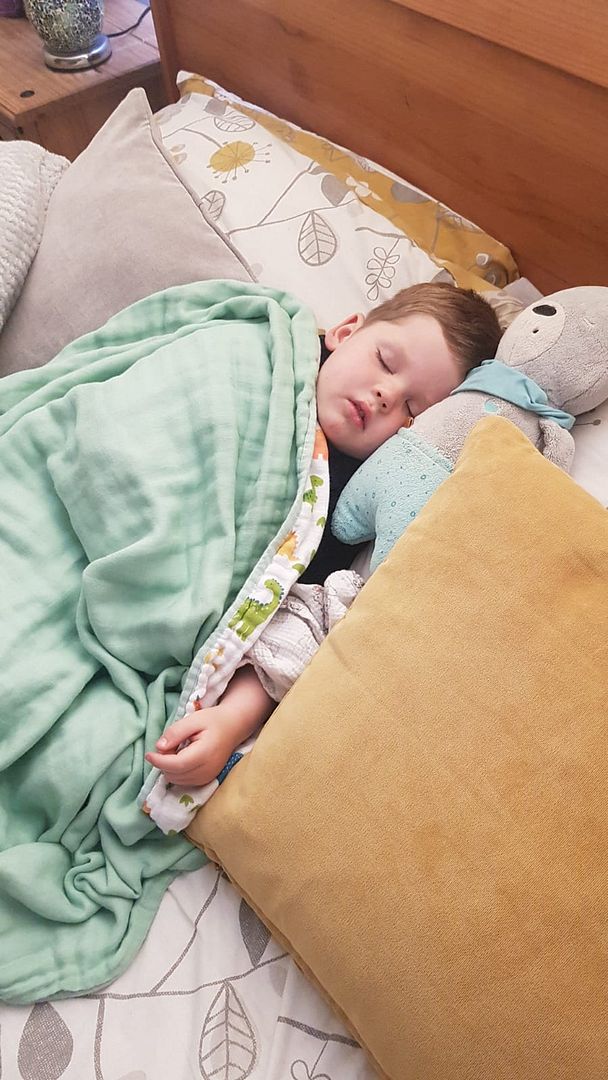 Meet Harry.
He does have a sleep as part of his mothers control programme.
And if you have spent a few hours kicking ball, driving diggers and who knows what else.....
You sleep.
Seems he loved the new sand pit, needs a lot more sand though.
Then after his sleep, Sally who was baby sitting, fed him and sprung the surprise on him.
She had Cream Puff covered under a sheet, with a cardboard box to change the shape, all day.
So when Harry had had his lunch, she showed him the bike in the dining room.
He was super excited and helped her, carrying the paddock stand out for her.
This gave the two of them some time to have Granny and Harry time, something thats really precious to her.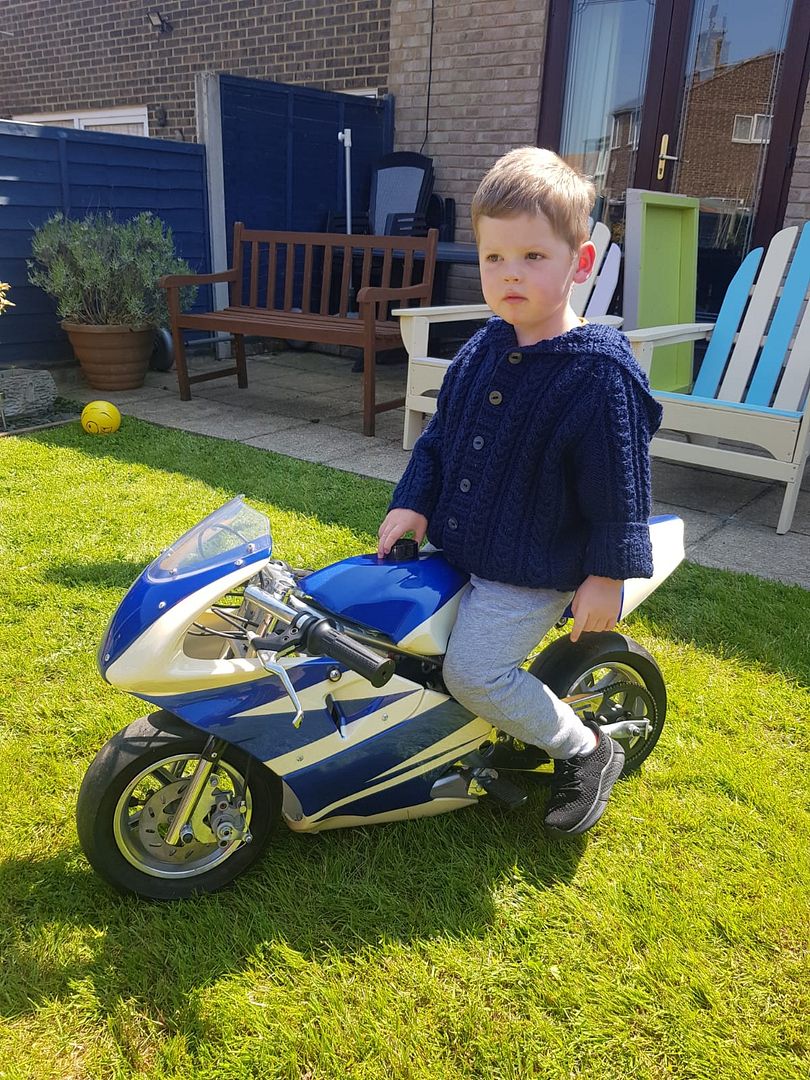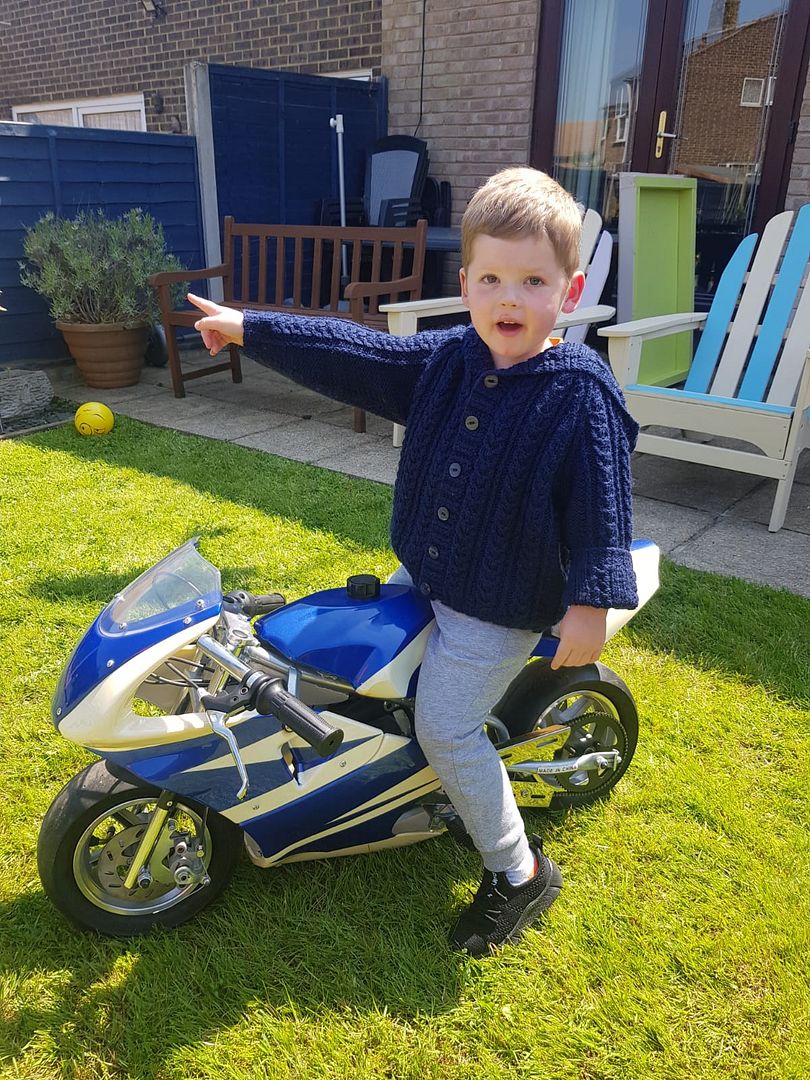 At some point, his Mum and Dad came back and were shocked that he and Sally were playing in the back yard, with him using it like his balance bike.
She took great pleasure in telling them the whole story of how it had made its way from beyond Leeds to down South via Birmingham through the kindness of strangers like
@pegasus
and Oblertone's part in the Essex detour. As she said to me later, she just wants this next generation to be less self obsessed and more kind and generous, so sharing stories may just help.
They took Cream Puff home with them, and Luke, Sally's eldest had it fuelled up and running 10 minutes after getting home.
Video for your pleasure.
I had been out in the truck today and came home after a nice drive, parked on the drive as Sally had taken her Corsa through for a wash and polish.
Looking at the truck, I just smiled.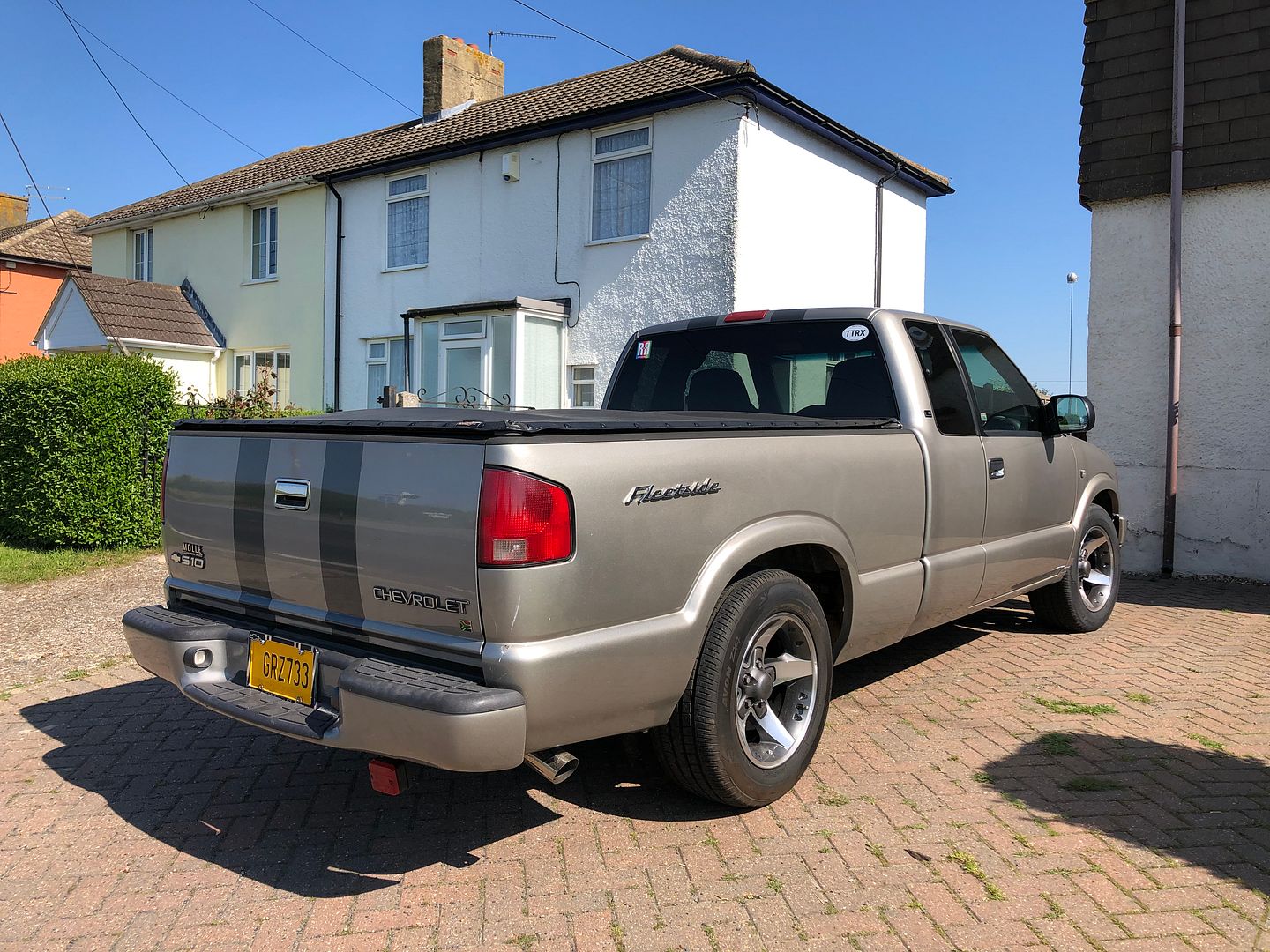 While polishing her car, she suddenly went mad.......
An injured pigeon had come into the yard.......
So I had to rescue it.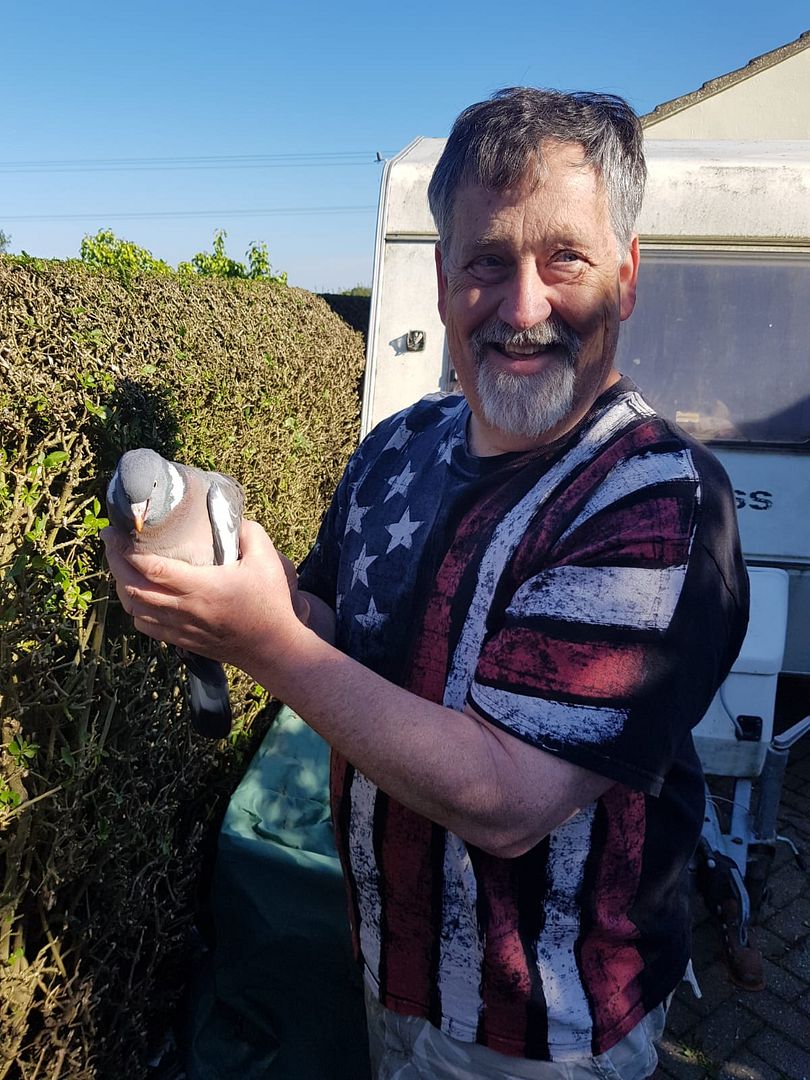 That concluded our day, a long, busy one.
Life is good I seem to recall mentioning before.
Bootfair in the morning.
Fingers crossed.