[quote author="[USER=58491]@misteralz[/USER]" source="/post/2695927/thread" timestamp="1630754166"]Noooooo! Flap wheels are too good at removing metal as well. Stick with the knotted wheel. [/quote]
Too late.
I have two going into battle.
115 mm
125 mm
And a ton of 125 discs in coarse humour.
Will try to modulate and not annihilate the chassis.
Andyes, I just removed the protection as it may allow some easier access.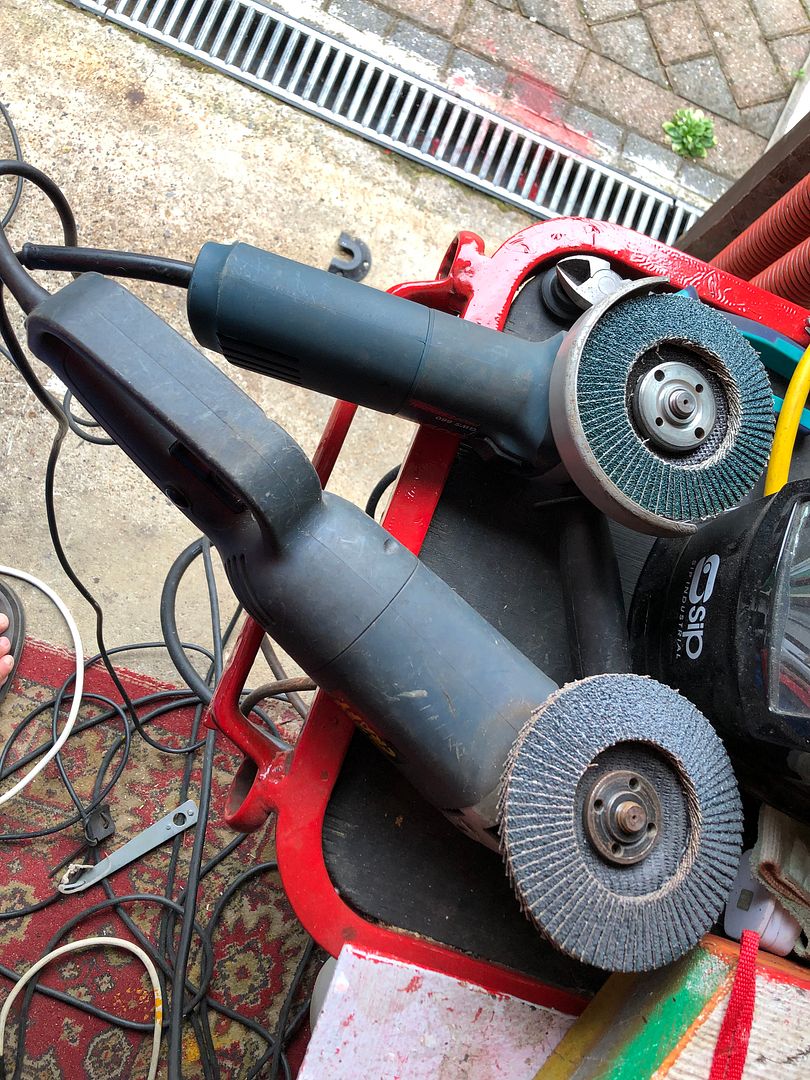 So I tried to use the flap disc, not ideal in this case.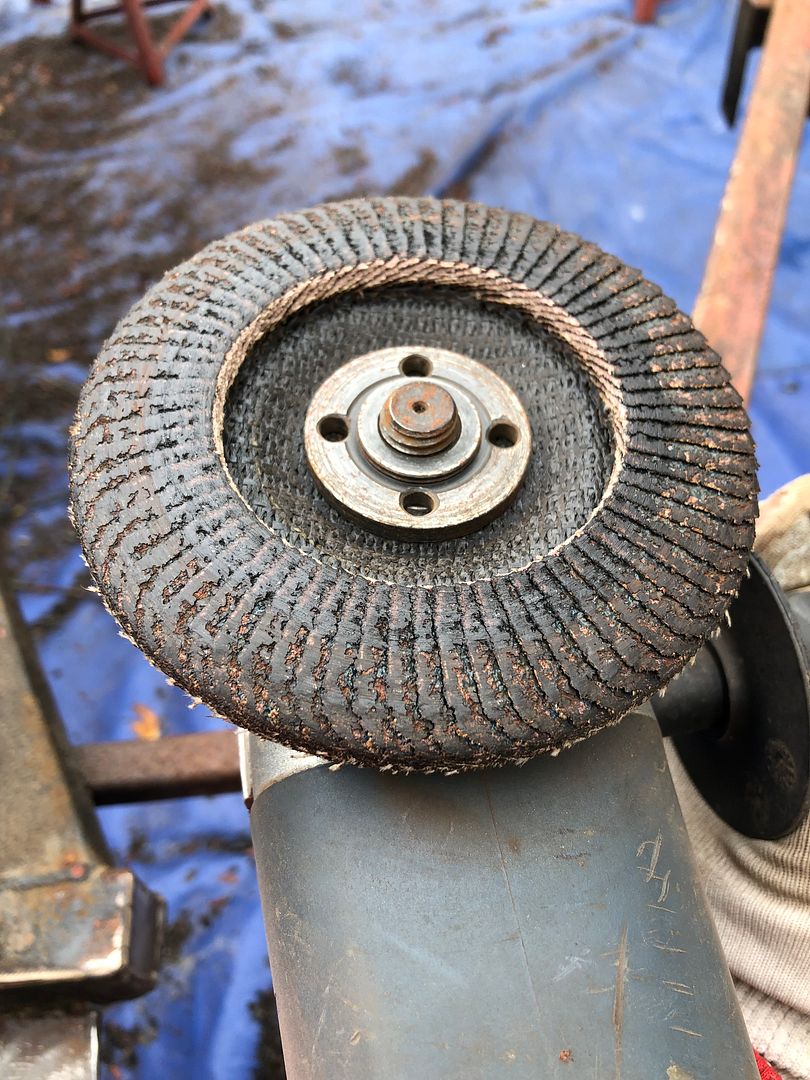 The heat and frequency/speed of the grinder just melted the underseal…….
So I switched to
@pauly
's Knotwheel of truth tm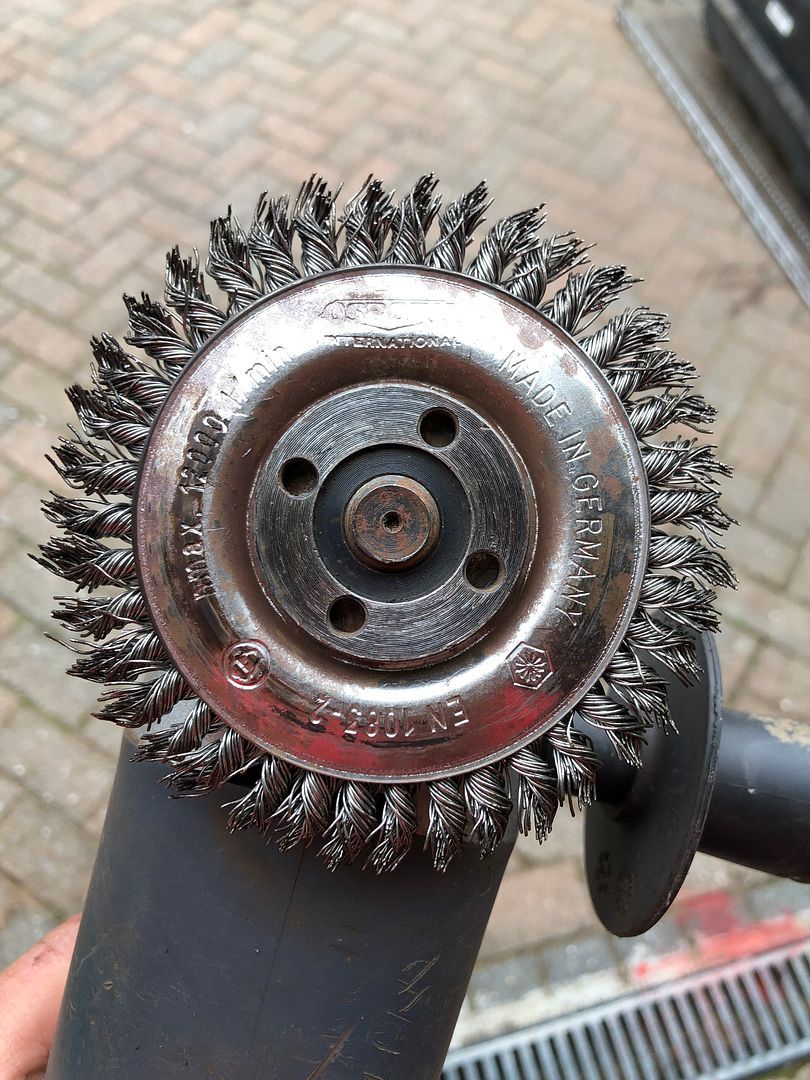 Soon it looked like this, I pulled a few spikes out of my wrists, flung into my skin at 12000rpm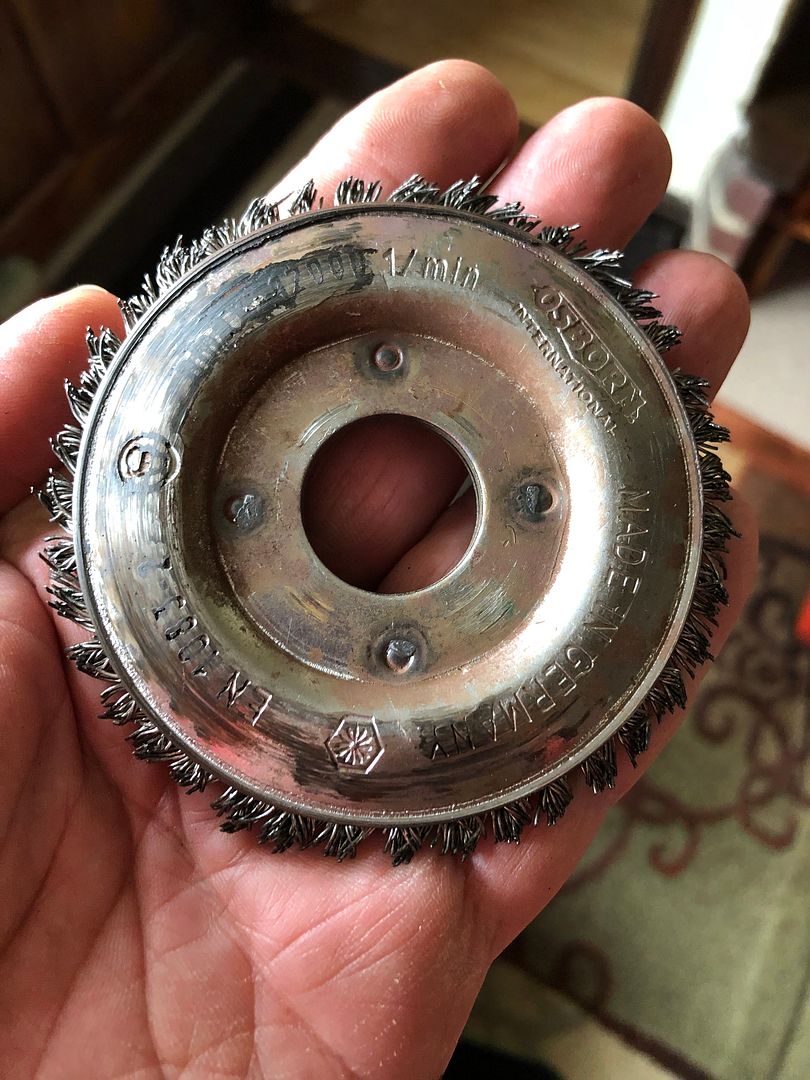 The only rust I want to cut out on the frame (most people will pass it by, but I think getting it done is a better option)
Next up was a late linch, and I ran down to Tool station, only to be told hey had no knotwheels but if I drove another 10 miles or 16km there was stock.
Screw that was my response, so I went to two other shops, including a builders hardware where they did not even know what I wanted.
So I came home and asked my one lodger to use his Amazon Prime to order me £30.00 worth of knotwheels in flat and cup shaped .
Then I went out to carry on and used my last cup shaped wheel.
These knot wheels certainly work better and faster than the scraping, and do not get into all the tight spots.
Leaving me with another dead one and a total of 9 pricks in my skin.
Bootfair in the morning, maybe I will get lucky and find a knotwheel or two….. that would be cool.
.