I forgot to post these pics.
Dennis had ordered me a super cool zip up hoody.
He felt the legend on the back was reflective of me…….
It was not delivered in time when I traveled there, so he sent it, along with some models along for me with Adam.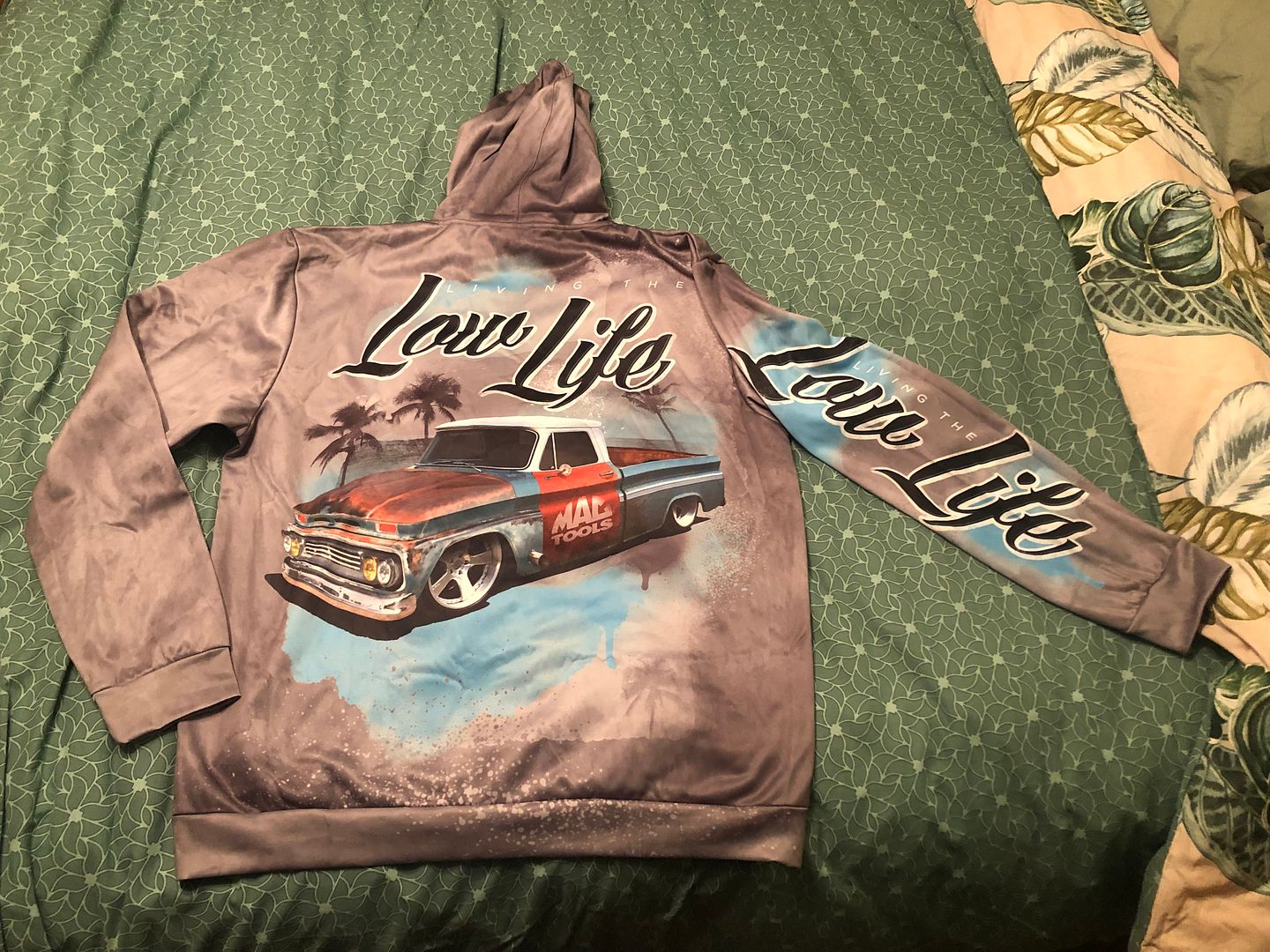 On display, pretty rare, collectable,
I just like them, from mate the late Ray, his wife Eve wanted me to have these.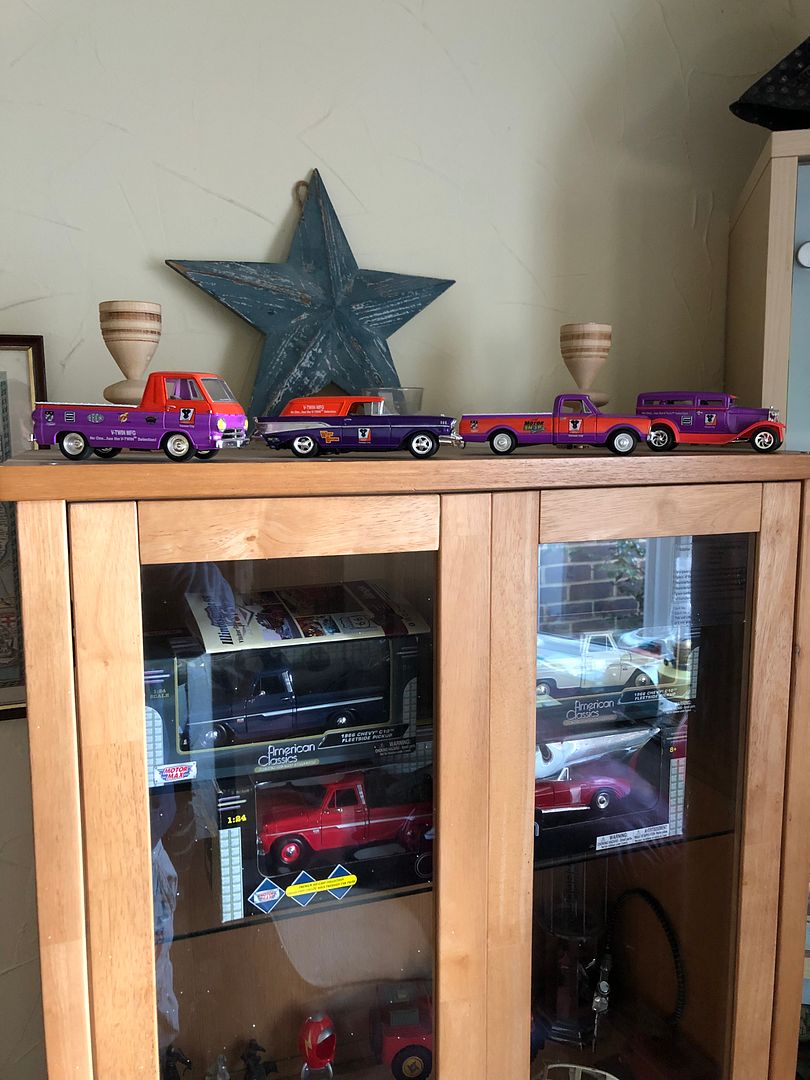 So the Roadtrip just keeps giving.
Back in St Louis, Dennis was fitting a newly painted door to the race truck transporter yesterday.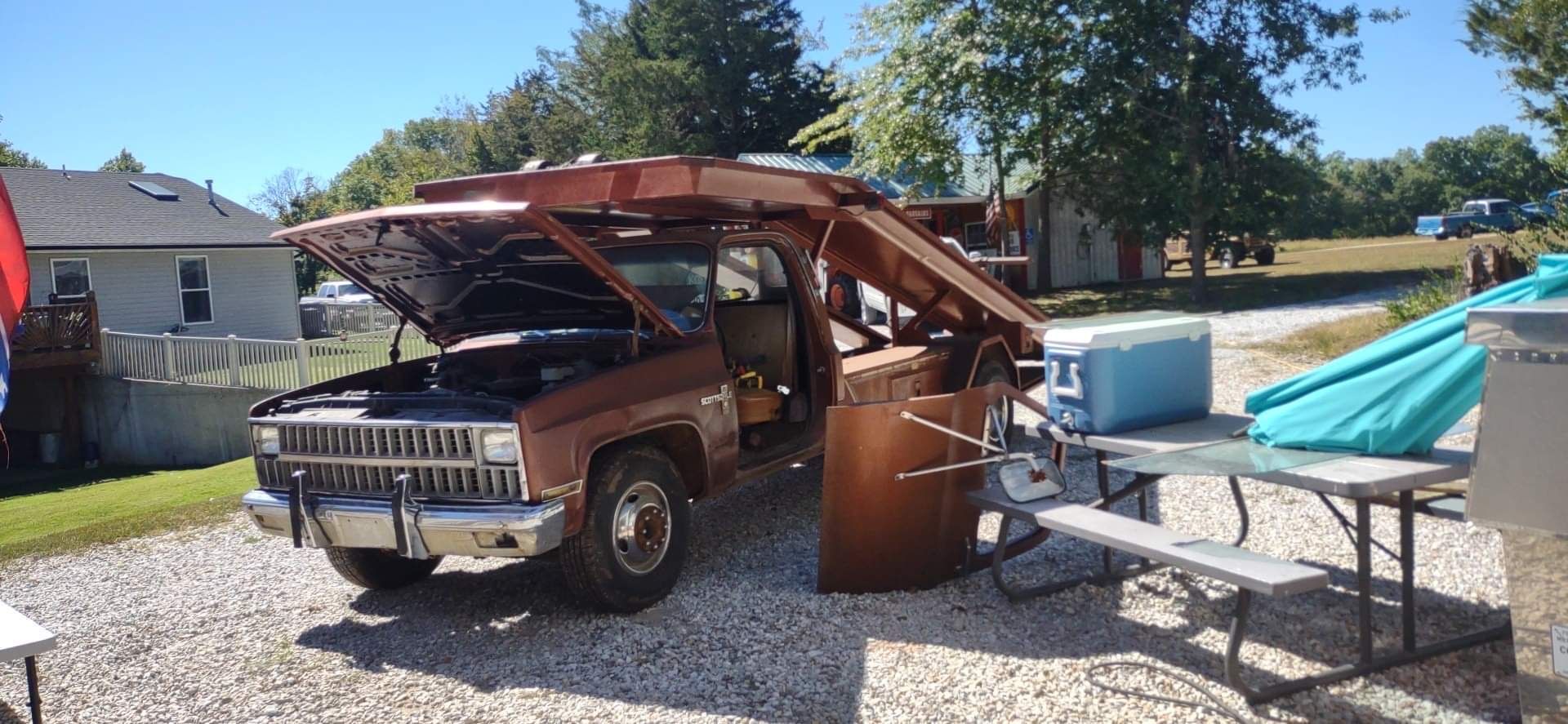 That was until son Adam's best mate since school, and all round great, not just good, guy, Tyler and he returned from Indiana where they had fetched Tyler's dream-bucketlist car.
A 1960 VW Beetle.
All of 1100cc aircooled power.
For a guy in big displacement cars and trucks, including his "little" S10 4.3 liter, this is an interesting departure.
But we know about itches.
And typically, Dennis was straight in there to get it running.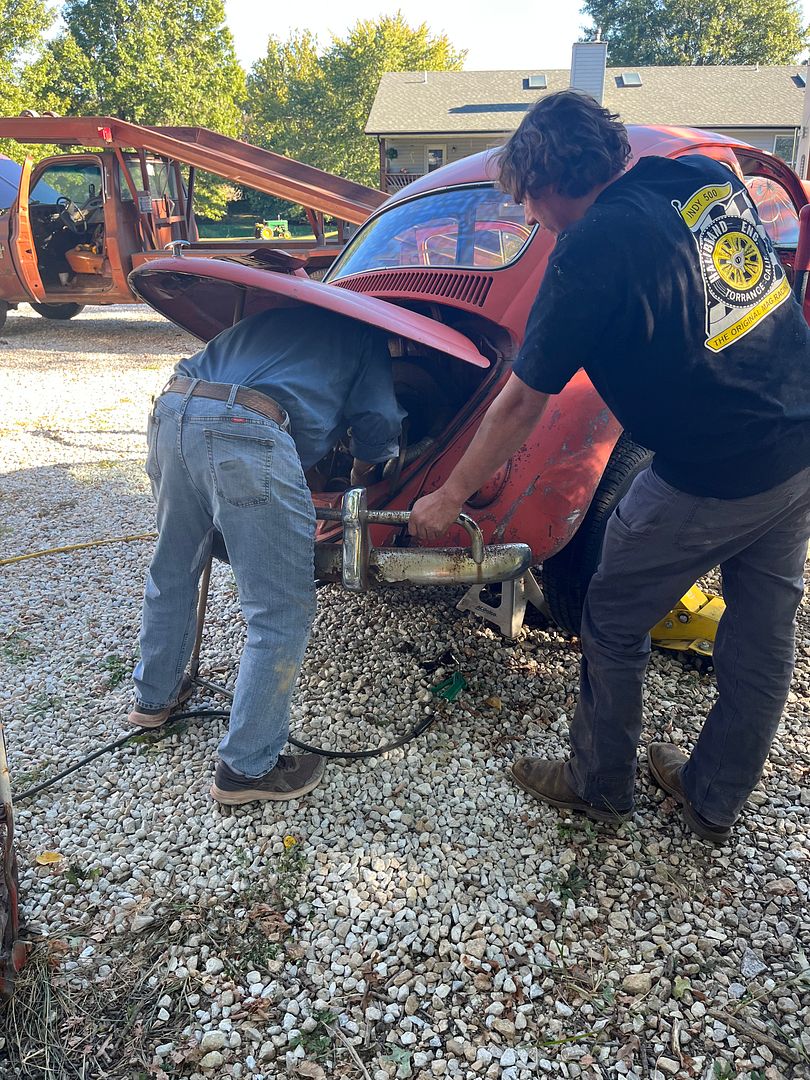 Looking forward to seeing what Tyler does with this car.