I'm watching and reading with interest too

I too have a lawn tractor project here - bought from the previous owner of the house. It runs and drives fine, tyres need attention as none hold air for long, but the main issue is that the cutting deck is absolutely knackered and missing a few bits. A new deck is stupidly expensive, so unless one comes up on ebay (they are very very rare for this model as far as I can see) I will be trying to repair the one I have. Mowing an acre and a half with a standard mower takes a long time...
Thank you for your reply.
Too late now as it went elsewhere already.
But I discarded a good deck from the Frankentractor.
New Battery for Hopemobile (Westwood) landed early Saturday.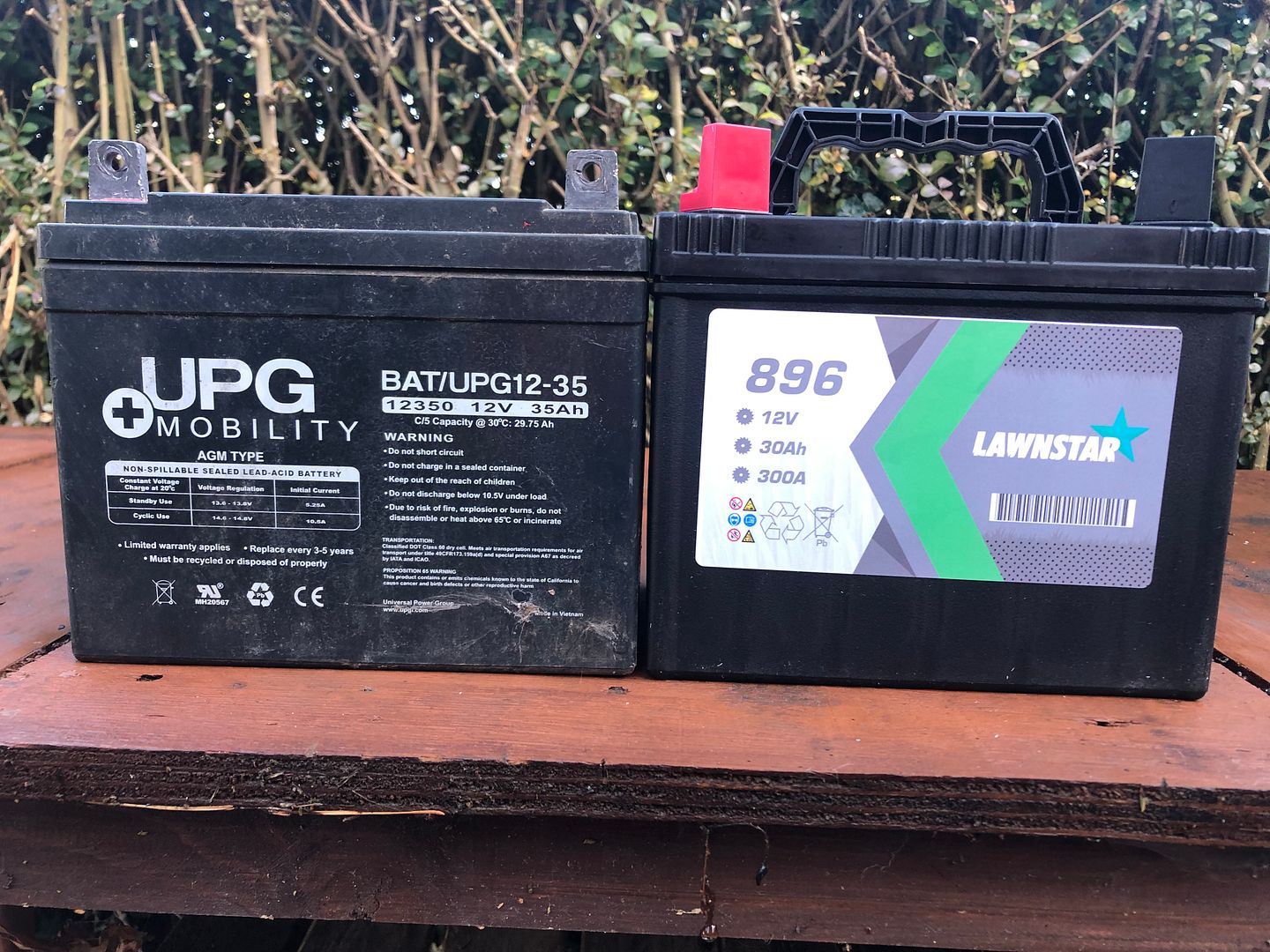 Obviously tried it, unsuccessfully as new carb has not yet arrived for fitting.
I also removed a load of wires and switches from the old battery and chassis that used to drive some LED lights on top of and inside the cowl/grille.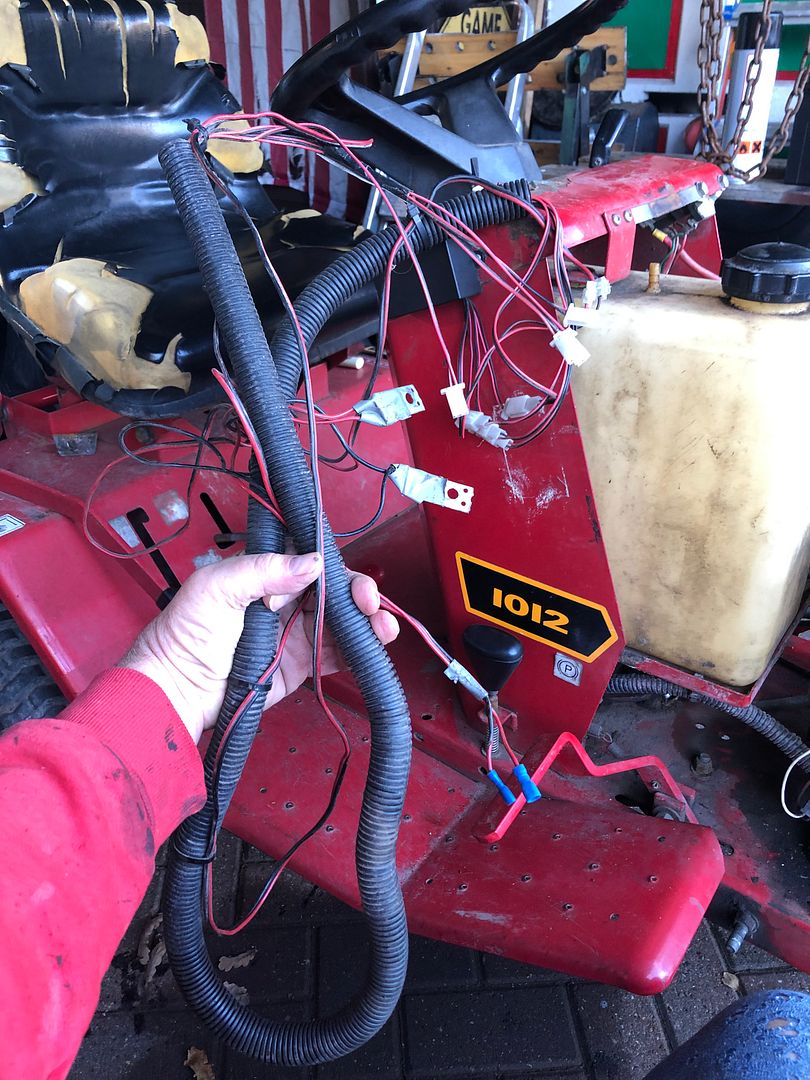 Found a broken emergency escape light fitting in a hospital scrap pile, got permission to remove it……
May be perfect for the FRANKENTRACTOR cowl that still need to be made.
Right width too.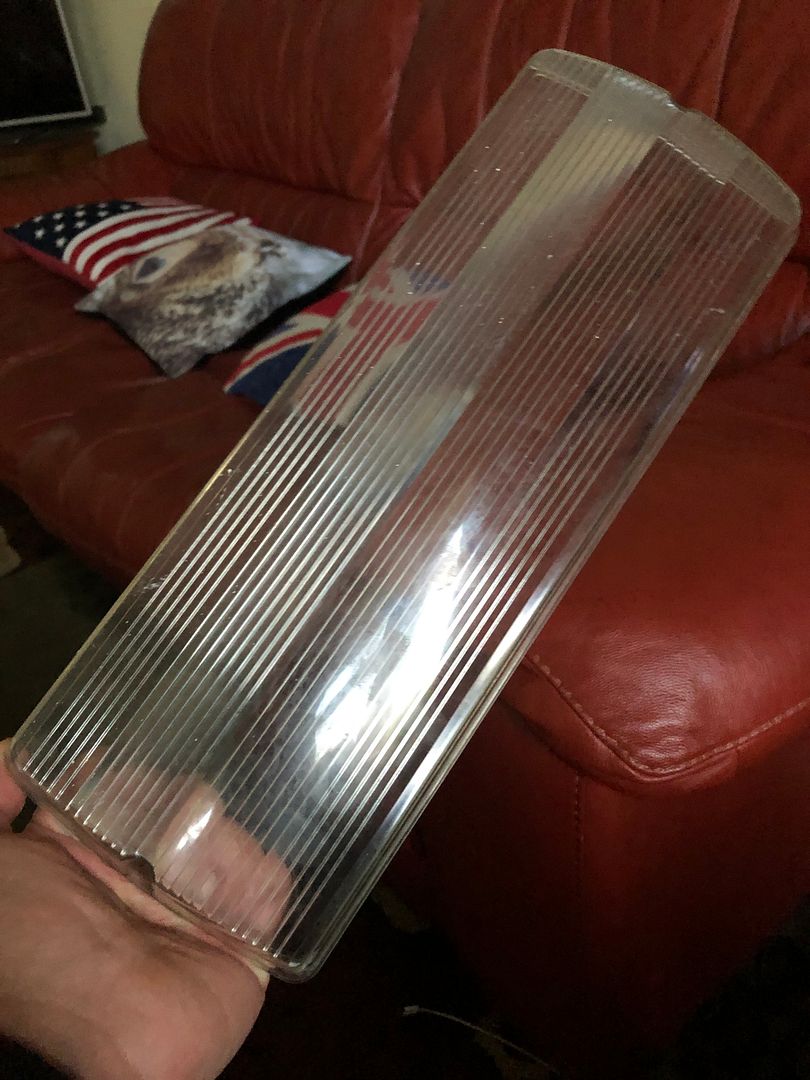 Carburettor from
@pauly
landed around 7.00pm on Saturday evening.
To add to the rest of the carburettor and breathing parts in the pile that came with the FRANKENTRACTOR and then to try out when the weather eases up from its current unpleasant demeanour.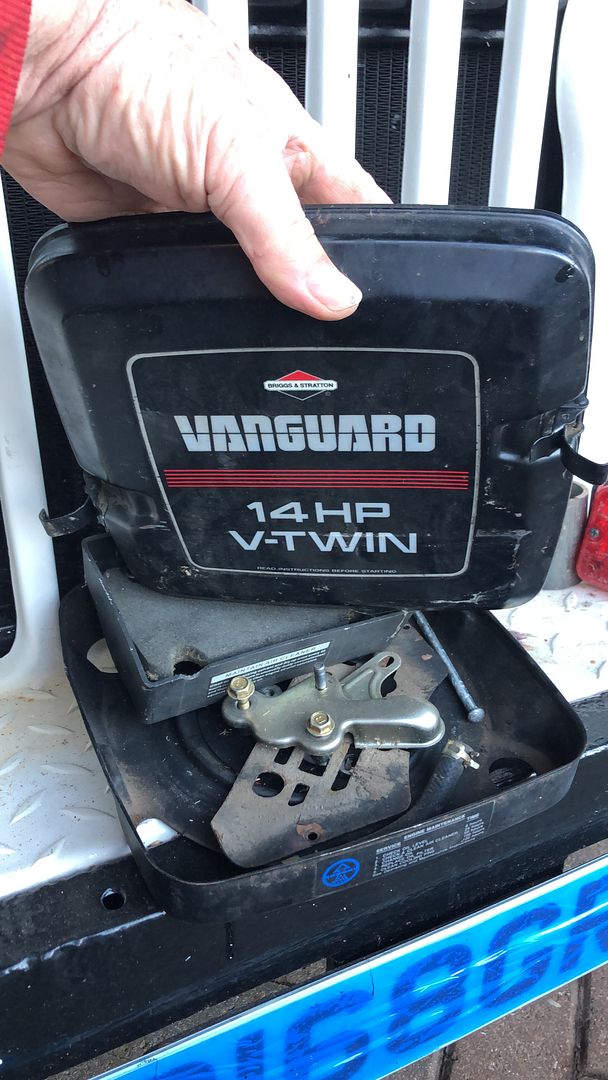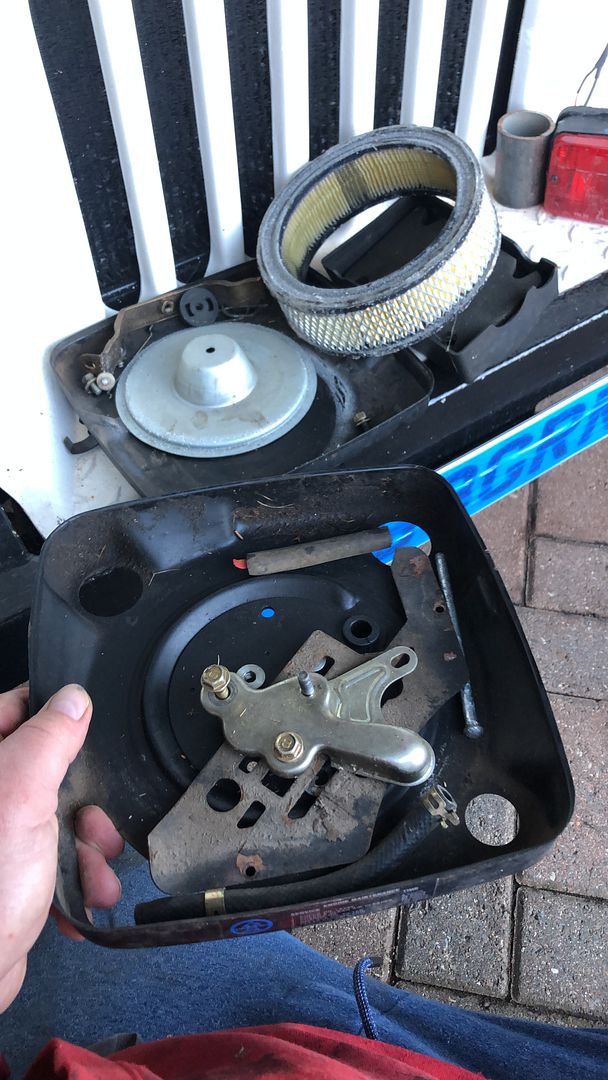 Got the tractor up onto some ramps and axle stands.
Removed all the waterproofing and plastics.
Slipped the carb onto the studs…….
Obstruction it seems.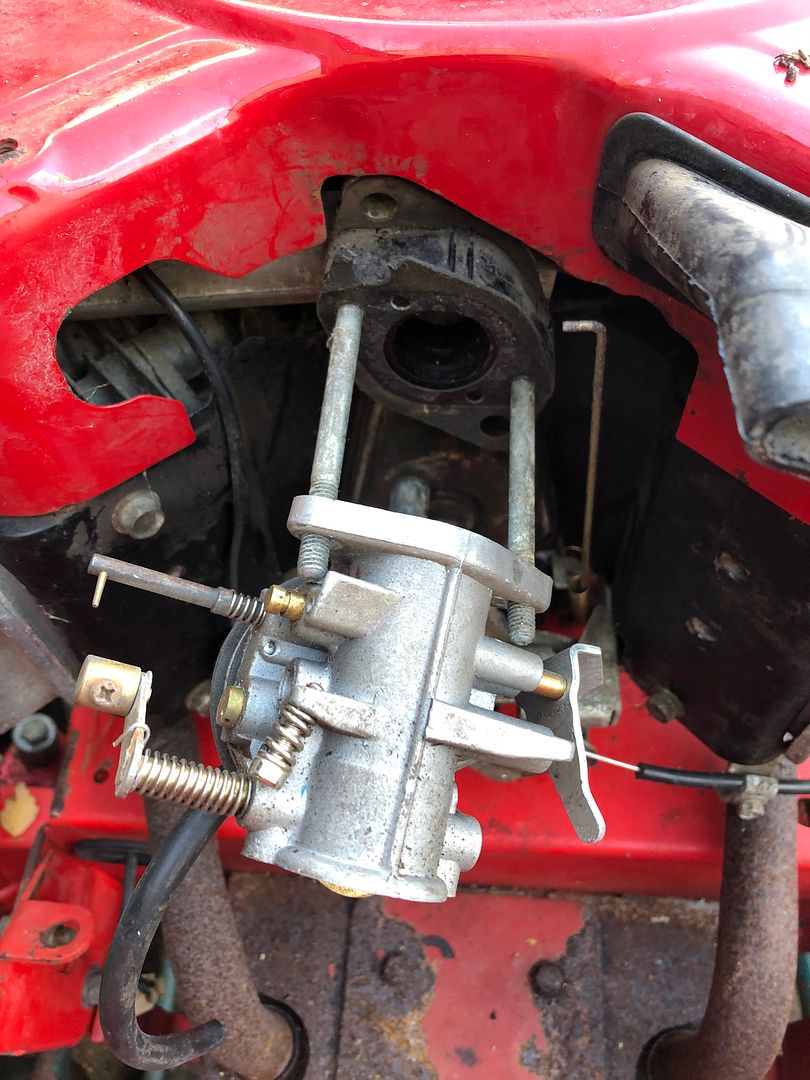 When that fun stopped I put the old battery onto the tractor and tried the circuit.
Lights and quiet noises could be heard.
Realised afterward that I had not sat in the seat, or did I ?
Anyway.
Lights came on.
Cold and with the weather turning,a drizzle starting, I closed up everything and went indoors early.