I decided to start a moped thread as the electric bicycle thread seems to be getting bogged down with mopeds.
So here we go,
there seems to be a very healthy interest in mopeds so I'll kick this thread off with a few I have owned in the past and were bought for what I considered to be sensible money at the time.
I've had quite of few of the Honda 50cc mopeds over the years and rather a lot of Monkey Bikes but that is a whole new thread
these are probably the best two pedal versions I have had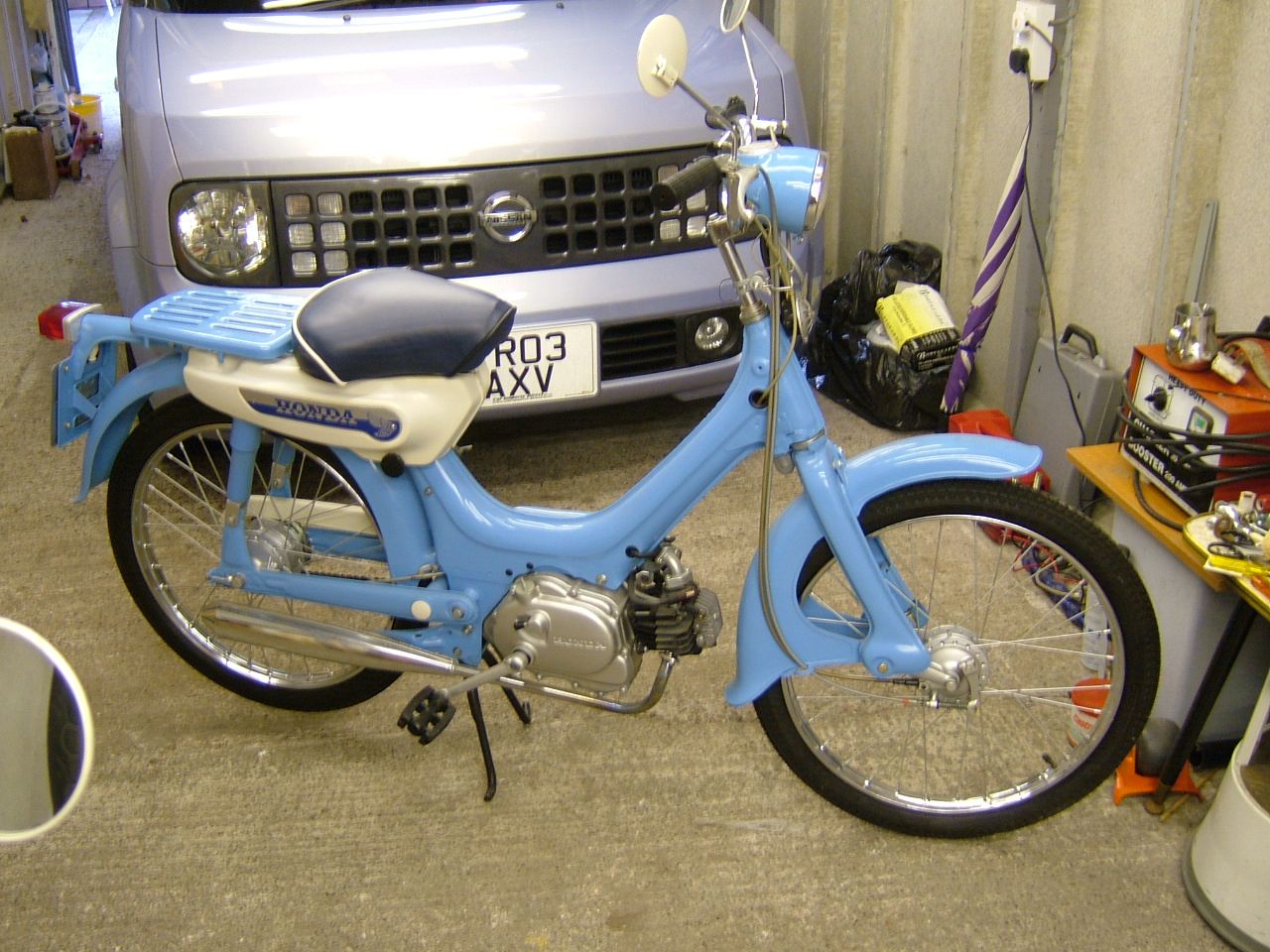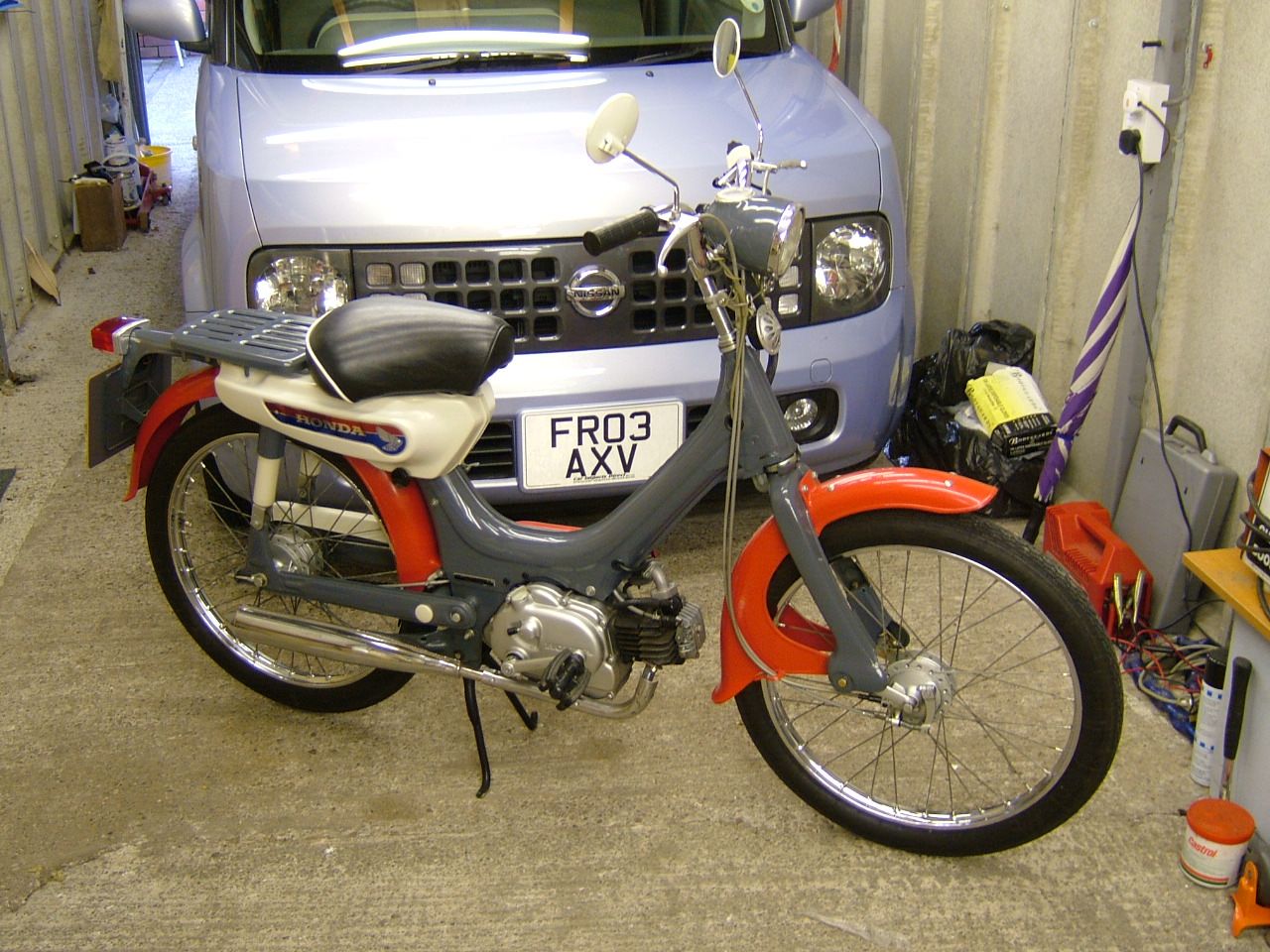 these two Hondas came from the same family.
the blue one was an exercise in spending a small fortune on NOS parts and I shudder to think of the total spend was
I think it should have had white mudguards to be 100% correct but the blue ones were NOS and it didn't bother me too much
another one I should have kept