Discussion Starter
·
#1
·
i'm always browsing these readers rides/resto threads so thought it was about time to start 1 of my own!
i've got a few projects on the go ,but at the moment the most important one is my '71 1200.....important because for the last 8 months my missus has been taking me and picking me up from work everyday, because i refuse to get another car until i get one of my projects finished
....it's painful, but it's the only way i can get my arse into gear
.... so... heres my favourite photo, taken just after i bought her about 3 years ago....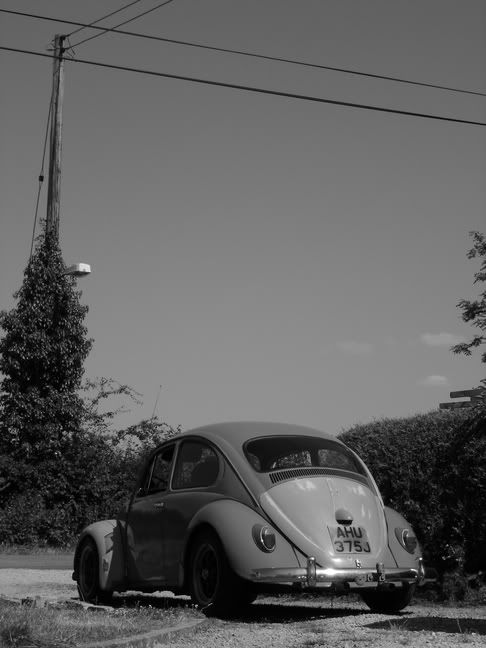 and from the front...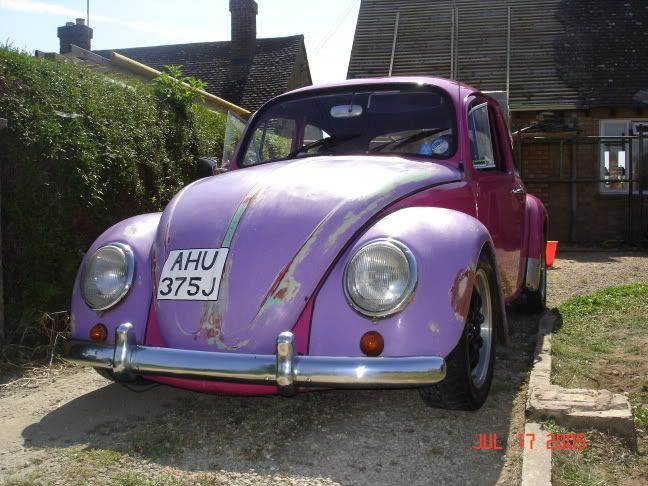 as you can see she's a wrong-un (i.e. the last owner put earlier wings,etc on)....i may change back to later/correct panels, i haven't decided yet....
....went on to add a few bits and pieces, and lower it a bit more ready for my wedding day!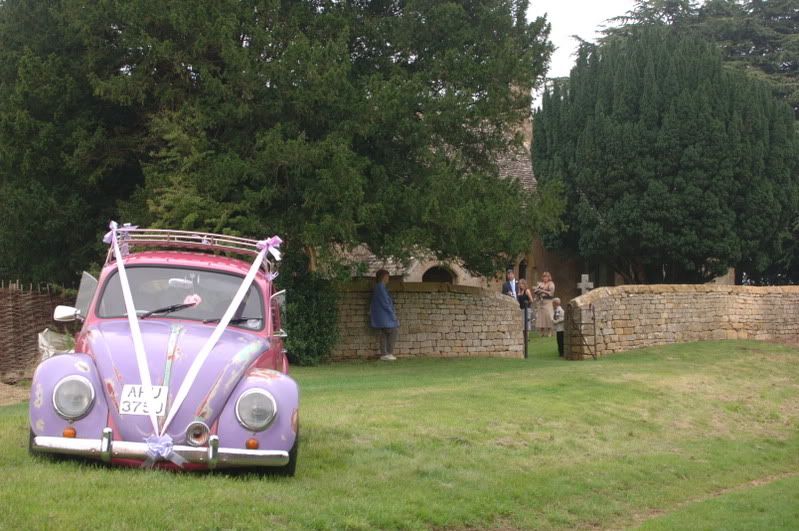 ....then in a half-hearted attempt to lose some of the pink bits, in time for last years big bang....i layed a bit of satin black on 1 night(but didn't get as far as doing the doors!!)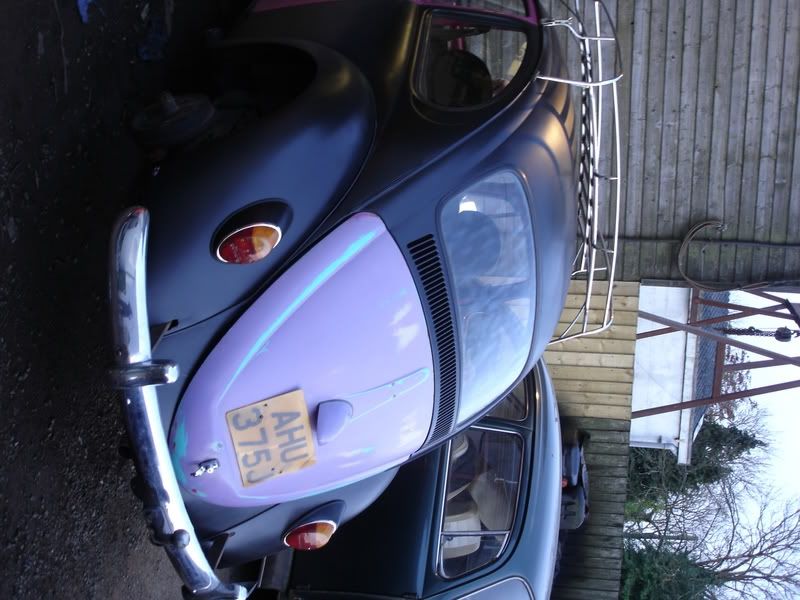 .....then the gloucestershire floods hit in july last year
.... i got hit pretty hard...l had no option but to drive through one in my citroen van (which died instantly,got me very wet, and was to never live again)... and my brother had no option but to drive my bug through one .....it kept going,even though it was up to the windows in water... but it was the start of what i hoped would only be a 'light' resto...
...yeah right.
...so into the workshop she went.
i pulled the tired old 1300 motor out....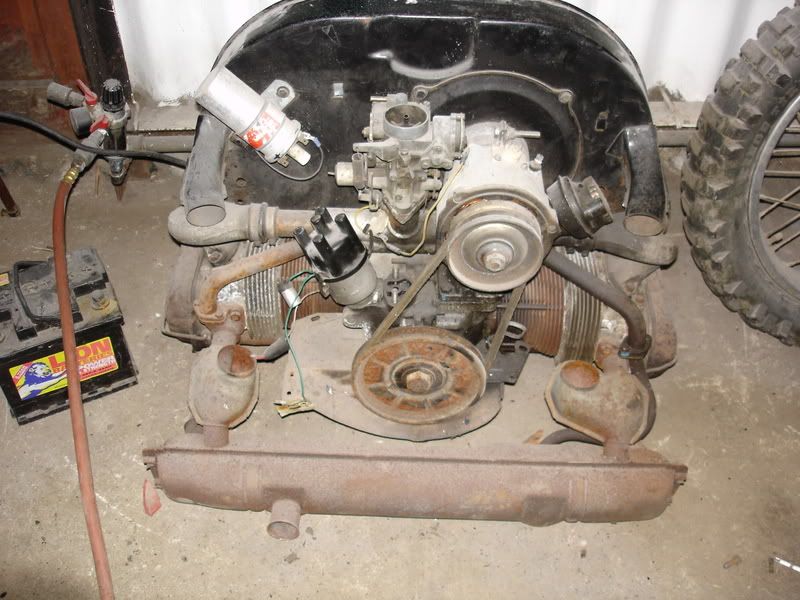 stipped it down to the block, added some 1641 barrels/pistons/heads and started building it back up with lots of new goodies.....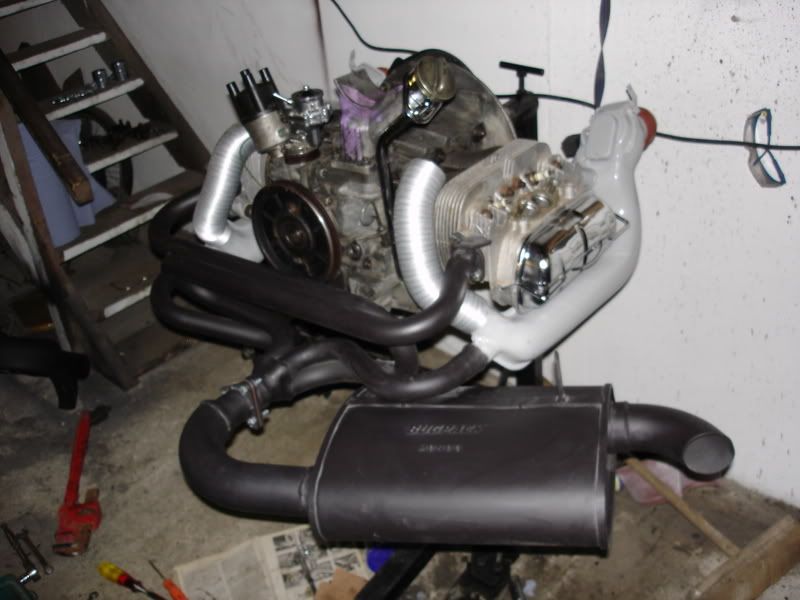 bit more.....
........