Discussion Starter
·
#1
·
Well were do I start, Looked on this site at 12:00 and here it is now 18:24 and am still looking, but not just looking thought I would have a go, hope you like my ideas and hard work.
Ok to start my dad brought her back in 1982 and restore her up MOT standard then used her for family outings and short breaks all over the south of England, but then layed her up back in 94-96 isn and then put her up for sale in 2000, I was intrested but was moving to Scotland and had just finished my 78 Spitfire 2.0l straight six that I loved, and had hoped one day to get the bus for free.
So I sold the spit and gave the old man £2000 for her and took her for an MOT,.........she failed on a tyre....sweet. on the way home the front calipers bound up and the exhaust fell of, but hey thats what mot friends are for eh?
This was taken around the time he was done with the welding and painting I was about 7 and my sister 9 years old, she is 32 now and lives in OZ.
I got her to bonny Scotland in 13 hours and parked her up for a year as I was looking for somewere to build a workshop and within the next year had begun.
I lost most of the inital strip photos due to a PC problem but here are a few once the body was ripped down.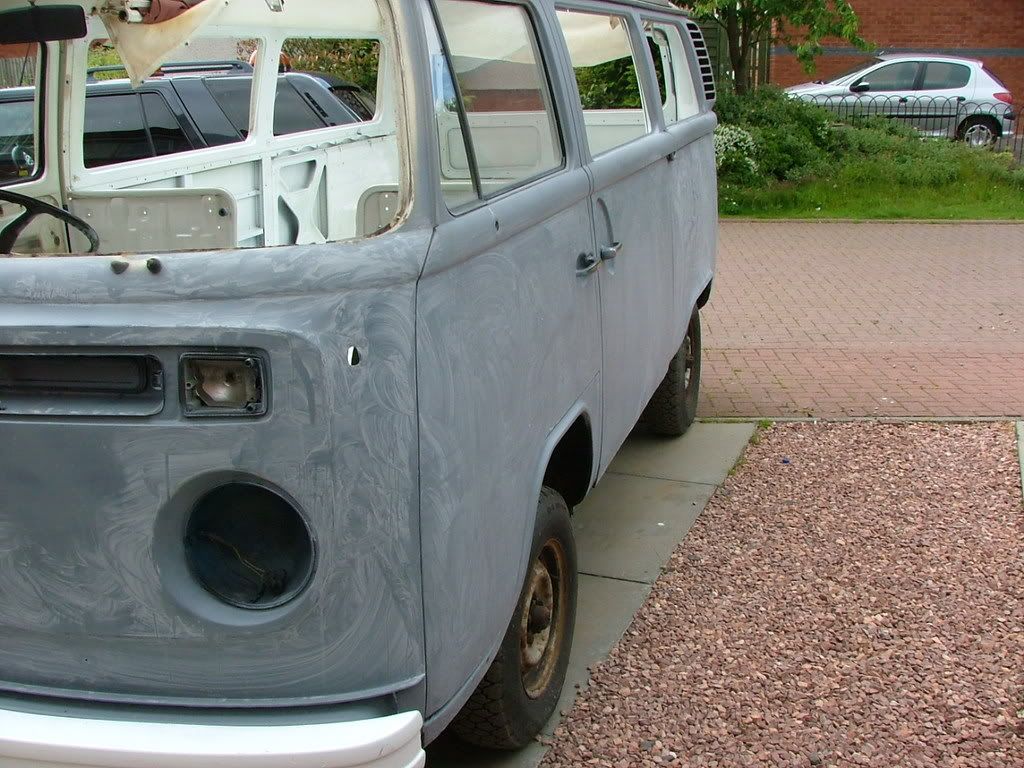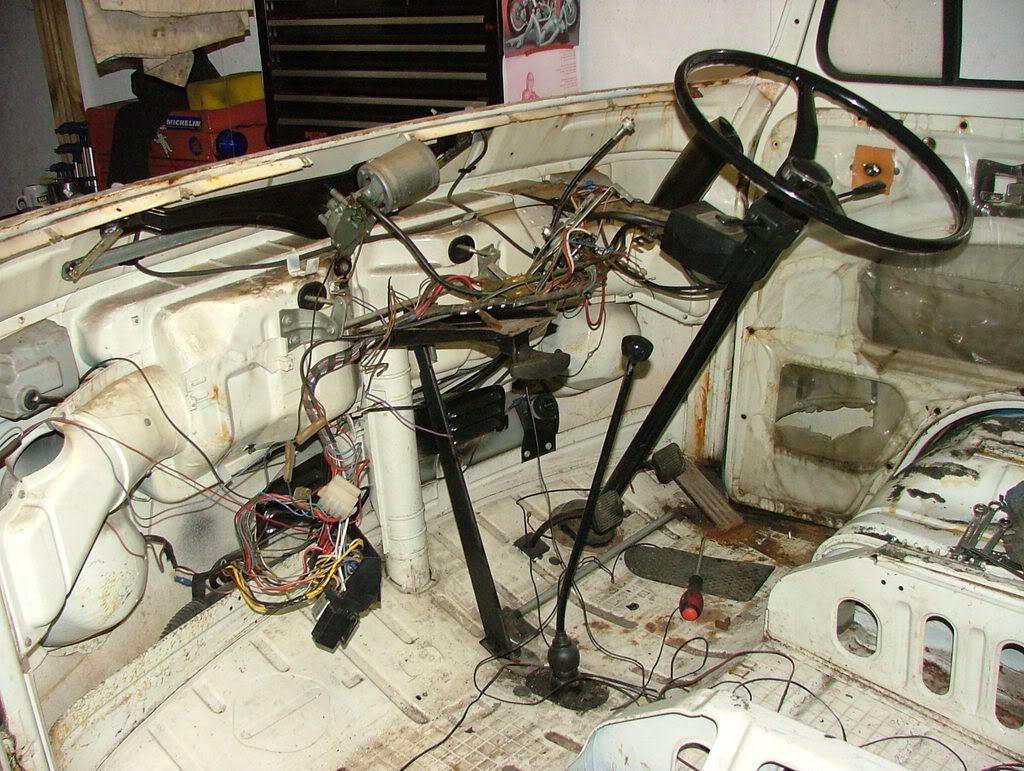 I dont have much space in the workshop in with as you can see, but it is 46 foot long so there is room to get on with things.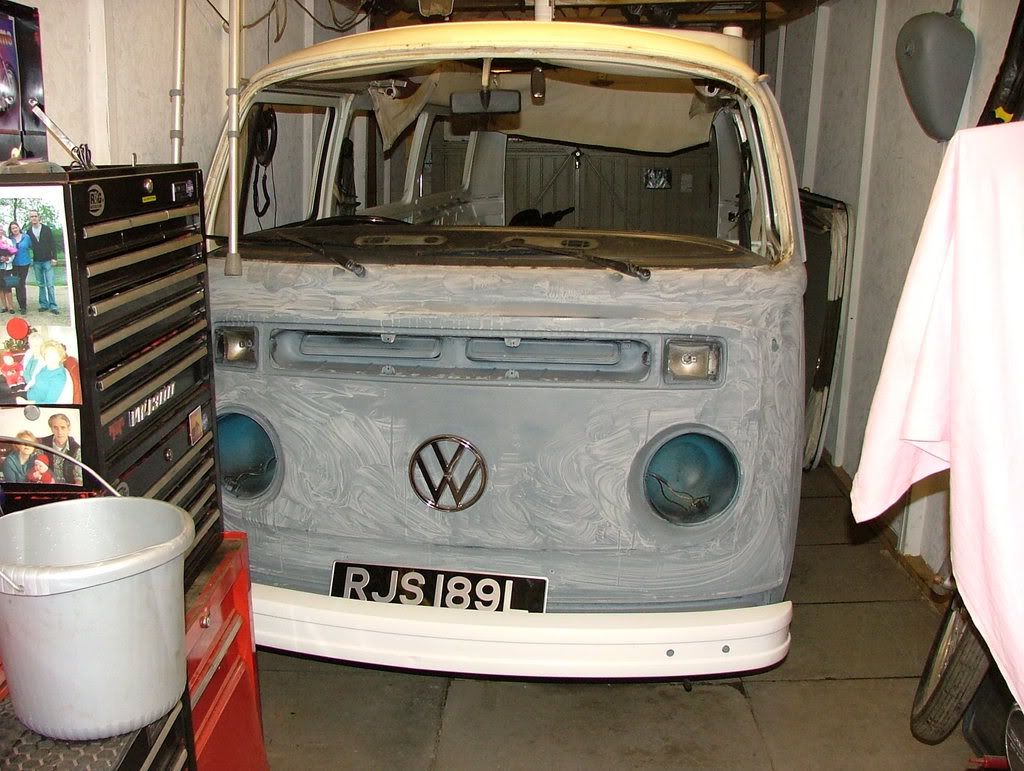 I have one photo (bad if the motor before I got started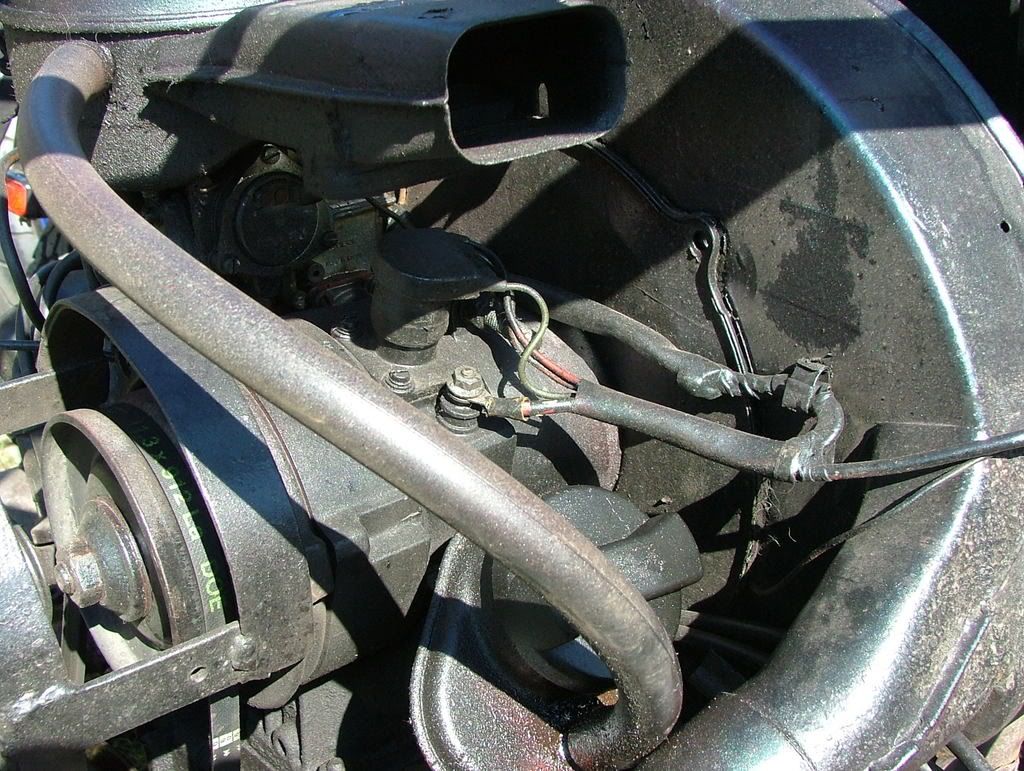 So I set off sorting the sad looking motor out once I had done everything I could to the main body the motor looked quite sad so it was time for mr sheen and I have replaced everything that was worn with new parts from the internet, che crank is great so new pistons, barrels, heads, fuel pump, dizzy, cap, carb. exhaust, alt conv, dog house, tinware, ect ect she came together nicley and looks brill.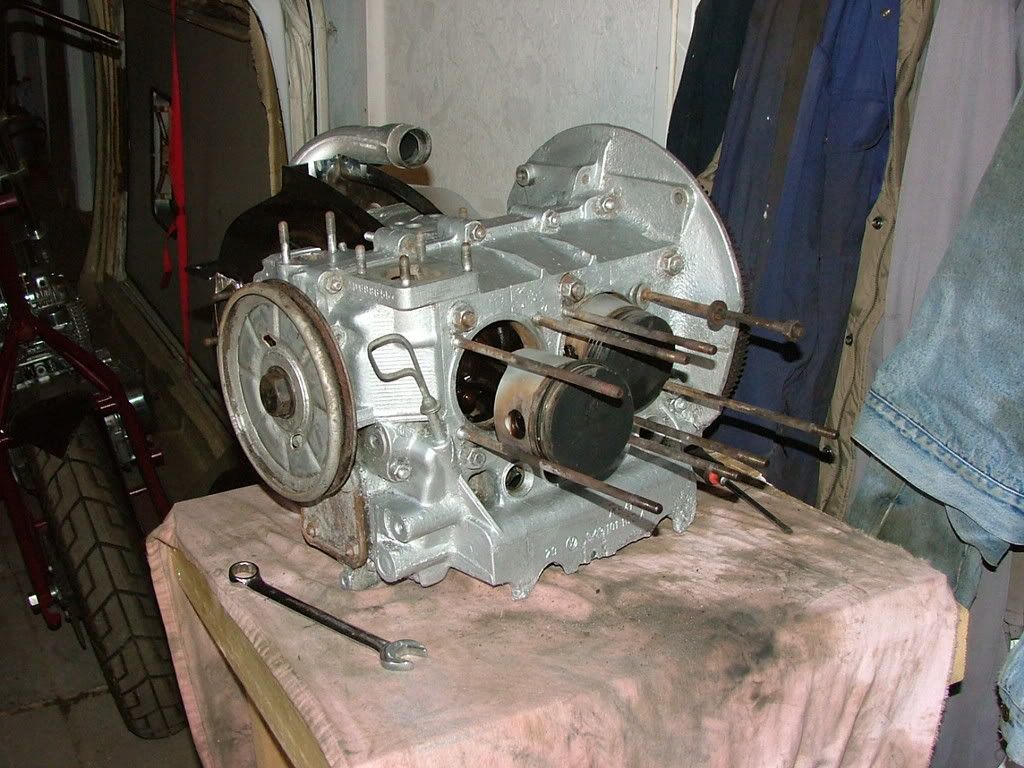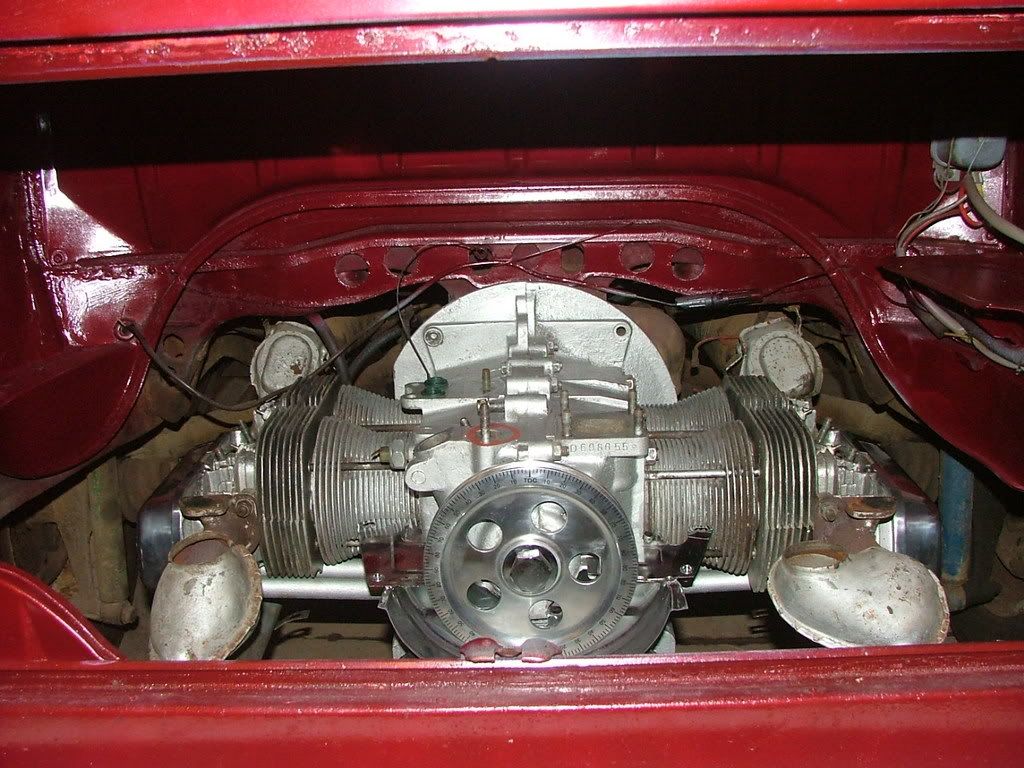 Well this is me at 10 photos so I have to go, if I find a way to add more I will as I have more to do.