Discussion Starter
·
#1
·
Yesterday, on my way to a hospital appointment, my Daily Bug almost killed me.
Whilst doing 70mph on an A road, my drivers side lower trailing arm ball joint popped out of the arm. It threw me across the road into the oncoming traffic, nearly broke my arms trying to keep it on the road, managed to pull the wheel the other way but of course then the drivers side wheel went from fully toe out to fully toe in, so threw the car the other way. It was raining, so couldn't slam on hard, but when I touched the brake the front end went crazy so I slowed down with gears and handbrake. Luckily the lorry behind me had cottoned on to what was happening very quickly so he stopped the traffic behind him.
If it hadn't have been lowered at the front, I think it would have been much worse because the beam hit the road when it went, I think that saved my life in all honestly because it slowed me down and helped keep it straight. I'm fine, the only damage is the beam and obviously the ball joint. Luckily I still have the beam I bought from Baz that I never got around to fitting.
But the moral of the story folks, CHECK YOUR BALL JOINTS!!!!!
Pics of the car now: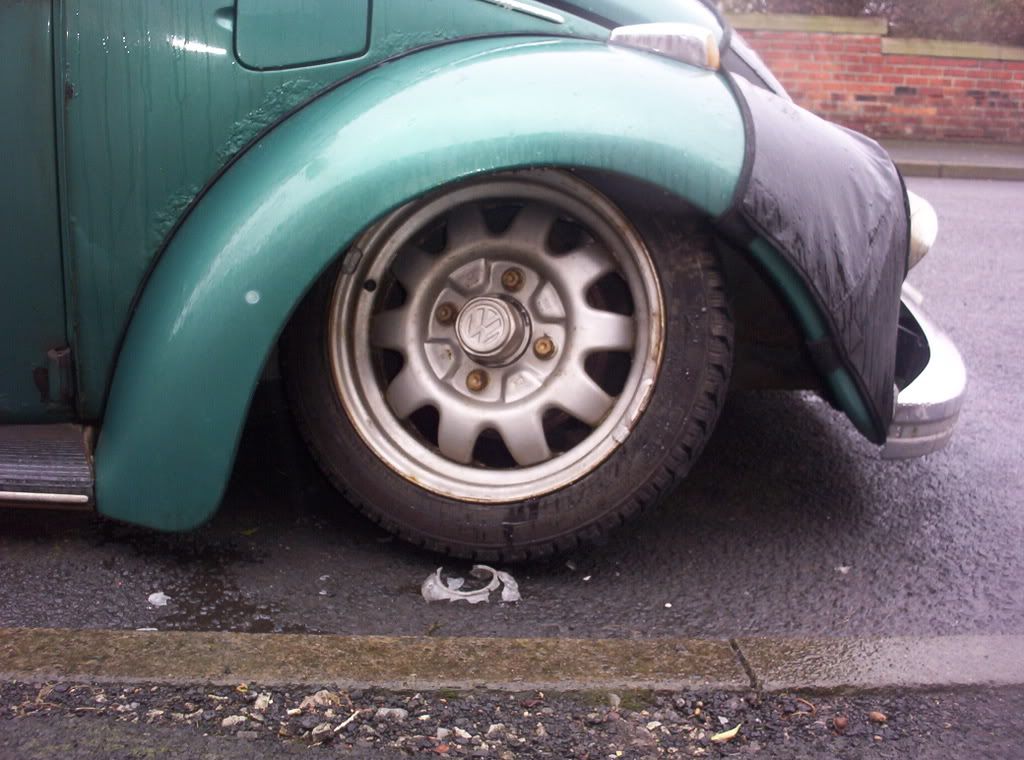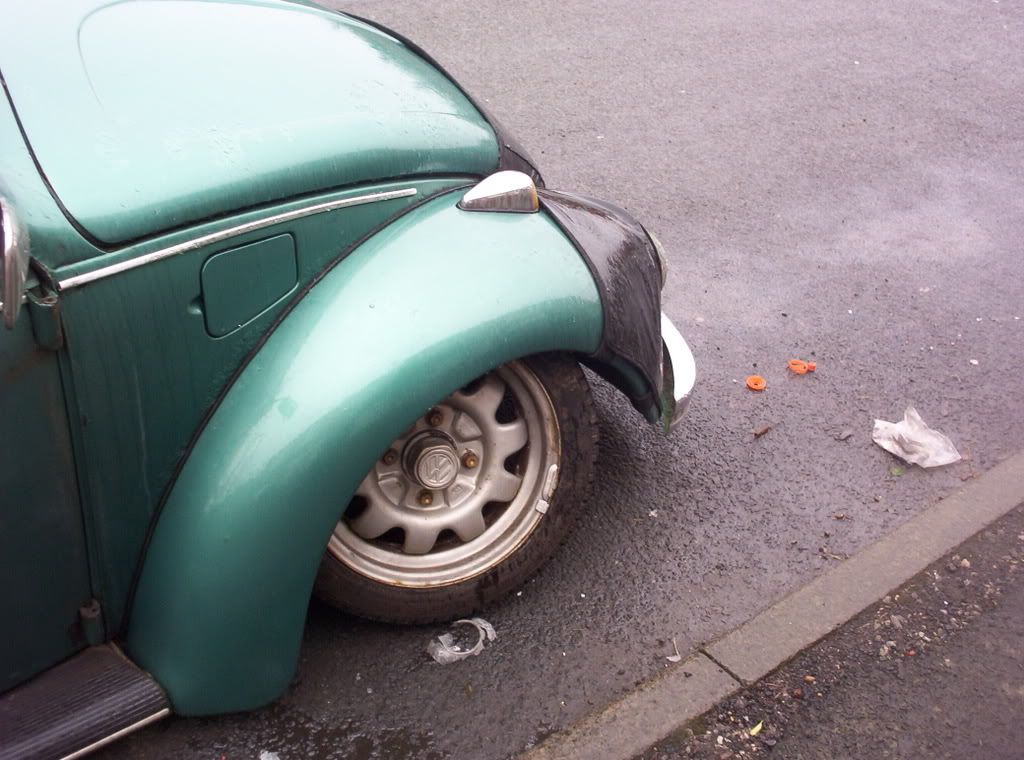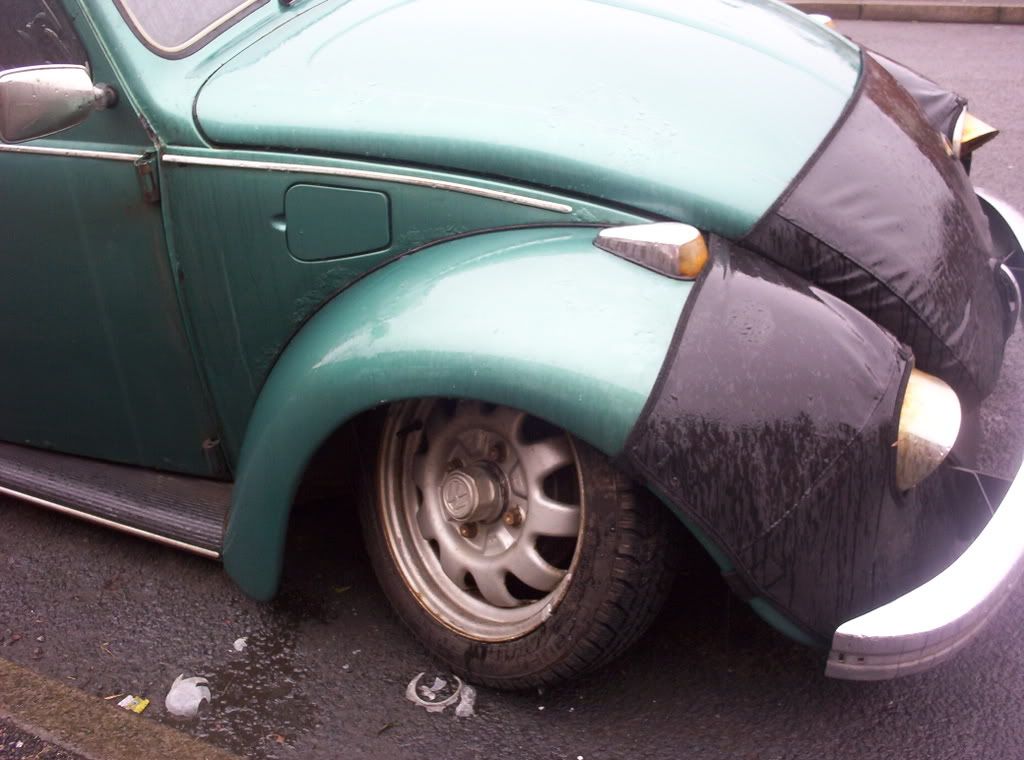 No advisory on last MOT... Still not clear why it went like that... I'll be finishing fitting the new beam tomorrow!