Discussion Starter
·
#1
·
Been meaning to get a tattoo ever since my daughter was born on 21-01-06 but have never got around to it.
Found out recently that an old friend is tattooing from home, so I got this done on sunday and I think it rocks -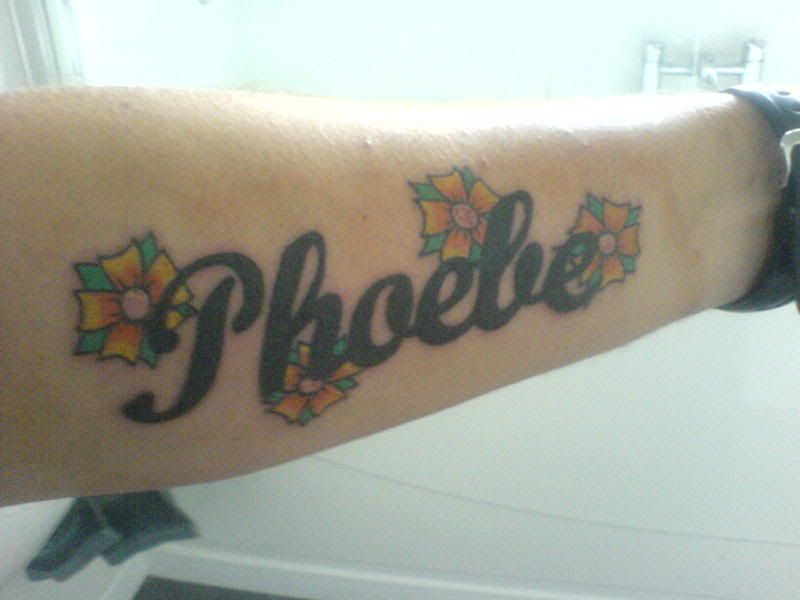 Wanted to stay away from the italic-type script that every man and his dog seems to have lately and also wanted the lettering this way around rather than running at 90 degrees. Inside my forearms makes it a bit more discreet for work (copper).
Have to admit that the outline work hurt like fuck, but the shading was barely noticeable. Am going to have to fight the tempatation to get more.
PS Phoebe is my daughters name.