Discussion Starter
·
#1
·
I've just had a right old 'oh shit'
I'm running chevy pattern on my '60 project, gear box is in, all built with T3 backing plates and gubbins sealed up etc, i was gonna get the 4bolt T3 drums i have redrilled but there's a hole clash...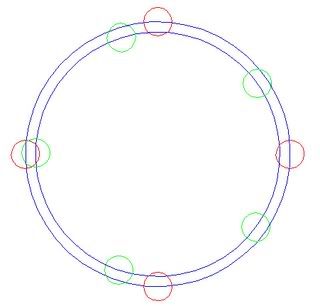 In the shared hole, do you think a threaded insert would cut the mustard? I could therefore get the rest drilled.
As you cant get blank t3 drums (from m7 anyway), would i be better off redoing it with beetle stuff where you can get chevy drilled drums? In the words of Paula Abdul one step forward and two steps back!