Discussion Starter
·
#1
·
Right, the wife and i have decided that we would like an early bay window for the forth coming show season and a newbie bug for a daily driver so the following are for sale:
My beautiful 1974 bug,
slammed
with an
adjustable 4 inch narrowed beam
on
drop spindles
.
She rolling on a very tidy set of marathons complete with the hard to find centre caps and the fronts are shod with smart car tyres.
Shes in fantastic condition with great paint and no rot / rust to speak of
I wash and wax this car every weekend and she wants for nothing.
The bug is a joy to drive, real smooth and pulls really well for a 1200 and she does not leak any oil at all. I have also just replaced the front wheel bearings and brake shoes.
The interior is stock right down to the original rubber floor mats and its all in a very tidy and presentable condition.
She is mot'd and taxed but i'll have to dig out the paper work later to see when they expire.
This really is the nicest bug that i have had the pleasure to own.
Roof rack is not included in the sale, sorry.
Here are some pics: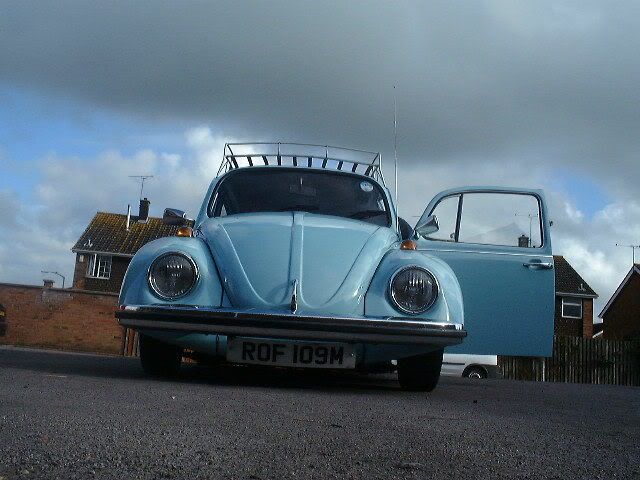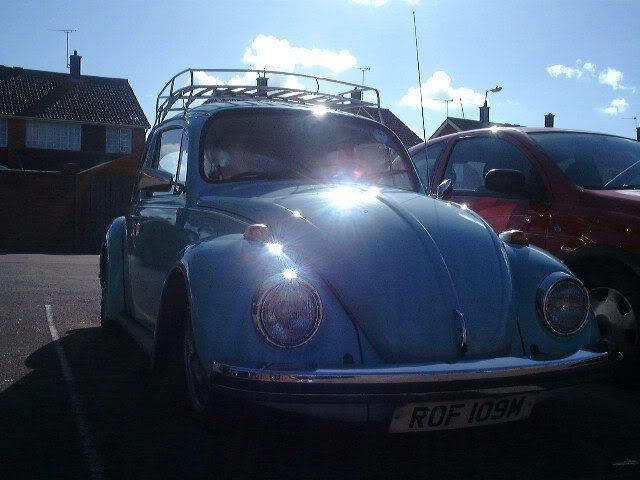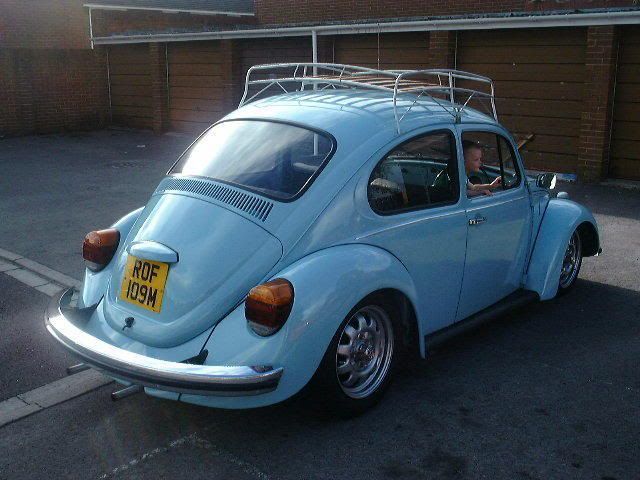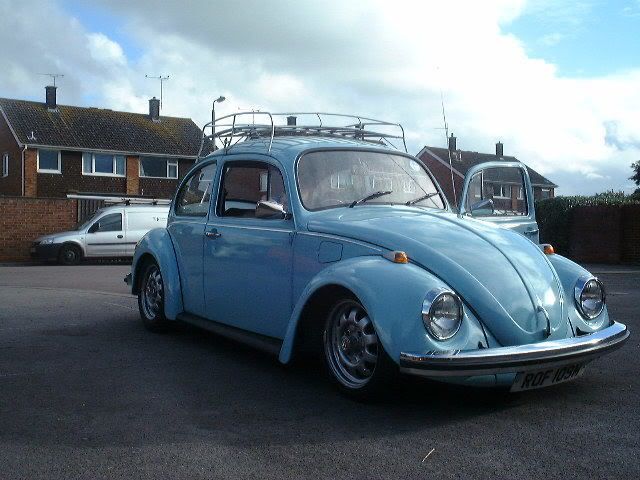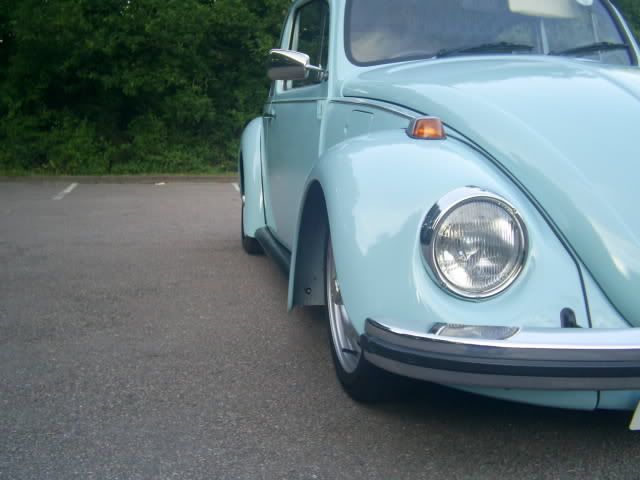 Also my RHD T3 is up for sale.
Shes a 1.9 1987 T25 converted panel, she now has 6 seats along with seatbelts in the back like a caravelle. I bought this a couple of weeks back for my wife to ferry the kids around in as a daily but to be honest she's really struggling with the lack of power steering and parking the beast
She has been a full on daily driver in the time we have owned her as we sold the 306 diesel (Doh) and she drives real nice and starts on the button. The only fault I have found so far is that the dash instrument lights do not work.
She's got no rot issues underneath that I can see and looks like she has never been welded. She has a little bit of bubbling here and there on the body but the seams are all pretty good as are all the doors, steps, floors etc, in fact the car in general is pretty darn good really. She is also fitted with an immobiliser, tow bar and comes with a fimma bike carrier
She's mot'd and taxed but I cant remember how long for (I will check later) and the log book shows that she has only had 4 previous keepers before me.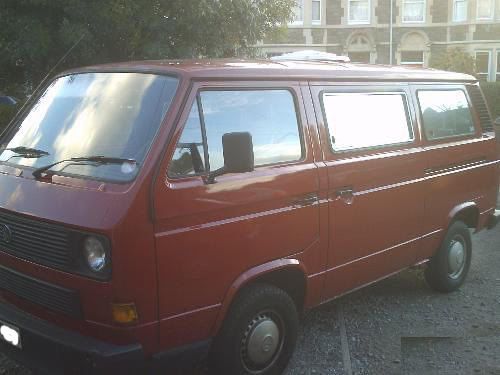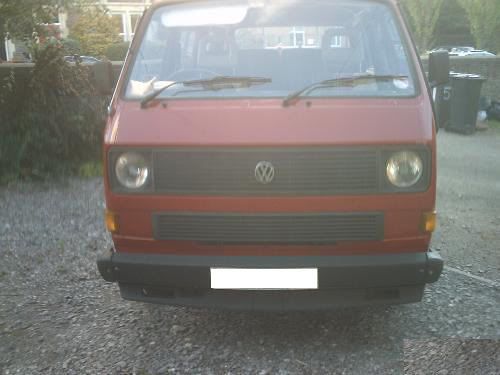 Im after £3000 for the bug or a swap for a newbie and im after £1650 for the T3.
I would also be interested in swapping the pair for an early bay?
Thanks, Craig.