Discussion Starter
·
#1
·
hi all!
I need to paint my car to stop it rusting up, and although it pains me to change from pink, I've decided to go down the Rustoleum and Roller route that so many people have done.
So, bit of history - this 69 has been in the family for 20 years, was originally sprayed by my dad back in the late 80s, and was garaged all that time until just over 2 years ago when i put it all back together, got it running and got it back on the road.
It went from this:-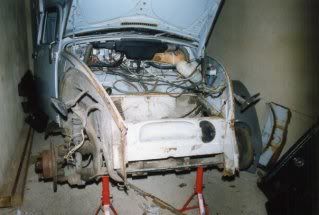 ...to this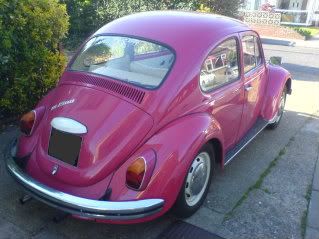 Which is some improvement i think you will agree!
However, 2 years of use has cause the original paint job to start cracking and coming off with a bit of surface rust coming through, and I no longer have a garage for it so it needs sorting. This has come about since it got crashed into in January - the rear right wing was replaced and painted and although it looks great, it's making the rest of it look a bit tired.
Plus I'm worried about what another winter outside will do to it if i don't take steps.
Here are a couple of shots of the obvious cracking paint and lumps missing: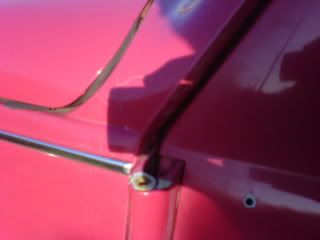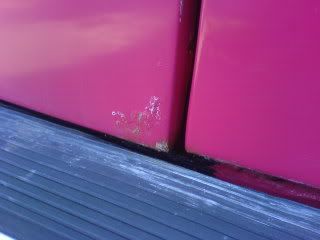 It's not too bad underneath but you can see something needs doing before it gets any worse
So, I've got the old bent crashed into wing to practice on, and am in the middle of prepping it the best I can. It's quite good as it has rust and dents on it, so I can practice using filler, kurust, and rubbing down before I attack the main thing.
Here is a photo!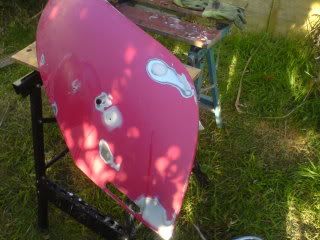 And here are some supplies I bought yesterday
So, the colour scheme I have decided on is very dark purple all over, including the wings, with cream doors and side panels, in a two-tone style. Also, I'm thinking black bumpers and black wheels now as well
Here is a link to the colour which I shall be ordering tomorrow.
http://allral.com/view.php?id=4007
For those who have not seen the roller painted car method, have a look at this
http://wiki.80-90.co.uk/index.php/Body_work_and_glass_Roller_painting
as there are plenty of people on here who have done the same thing.
So, over the next weeks and months I'll update as I go along - wish me luck!