Discussion Starter
·
#1
·
hi all. i have a few questions regarding a straight axel kit.
firstly: i would like to know how it is assembled.... bassically if you look at the pictures ive uploaded you can see the parts ive got.
the two smaller brackets on the left are diffrent to the other four smaller brackets to the right. now if we call the left two number 1 and the right four number 2, it will show a bit easier in the picture i done.
heres the pictures of the parts: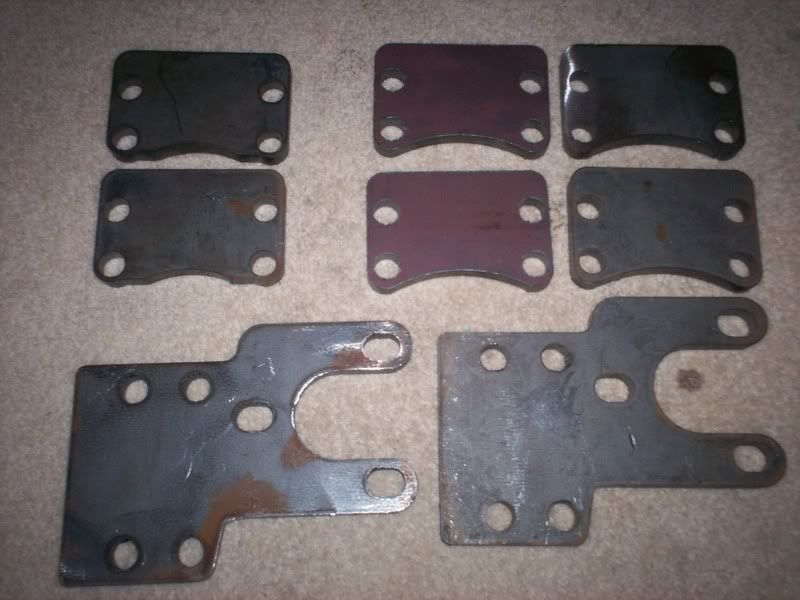 and here's how i think they go together, am i right?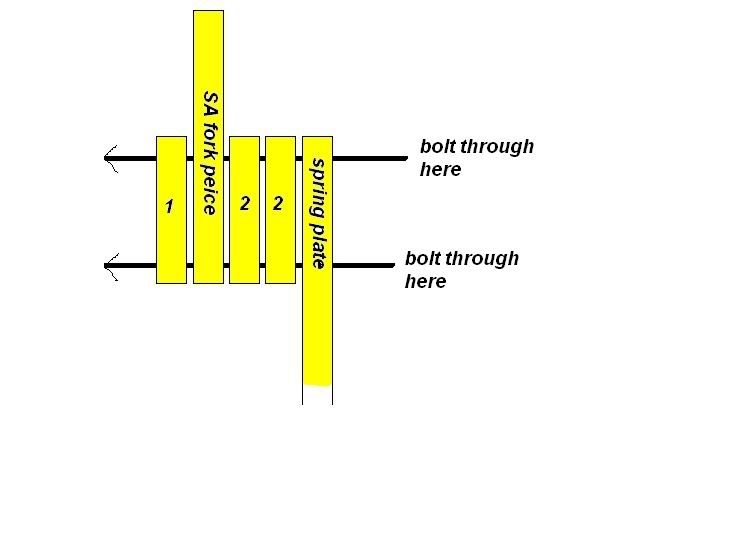 secondly: can i get adaptable spring plates that will fit a 58 and this straight axel kit? or what spring plates would you recomend? maybe some 68 bay ones but i really dont want to be cutting my splitty ones to fit. ive seen some buterfly plates in america (bus boys) that look the nuts, bassically keep the rear wheels dead straight when its slammed but im not sure if they will fit my van. any help is so much appreciated as i want to get cracking on the conversion so as.
cheers all :hangloose