Discussion Starter
·
#1
·
REDUCED!!!! Because my mum wants it off her drive (fair enough really :lol:
)
1987 T25 panel van with a 1.8 Golf GTi engine swap which is 95% completed... just needs the last few bits done.
Scabby but very comfortable porsche tombstone seats up front.
Work done so far:
- Gearbox bellhousing changed
- Clutch fitted and mated up to adapter plate and engine
- Engine in, and T25 1.6 diesel sump fitted to cope with angled engine mounting.
- Lowered 60mm
Van is in matt black. Good, solid van... brakes all seem to work OK and tyres all seem good and hold air, but not been on the road since feb '06... would need to be trailered.
Almost everything needed to be completed is included... all thats missing is the fuel lines which need to be run from the fuel tank to the metered, and the ones from the metered head to the injectors. Everything's marked up to where it needs to go... just needs doing.
It's a project I bought when it was mostly done... I've done a little bit more to it since then but not a lot...
Reason I'm selling when its so near completion?!
I live in derby, the van is in Surrey. Working on it is a nightmare because of the distance. And I've got no money...
rock solid except for one rear wheelarch which is solid enough but contains a bit of fibreglass... but its still perfectly MOT'able.
here's photos: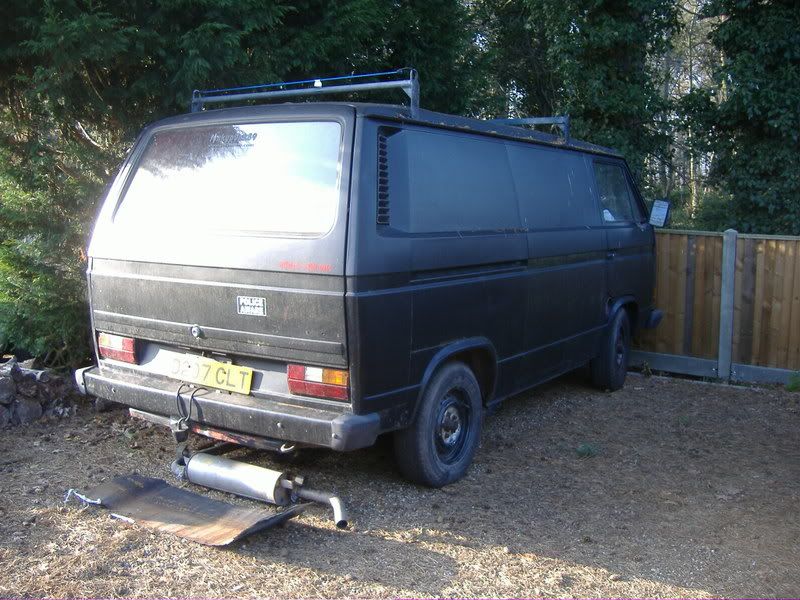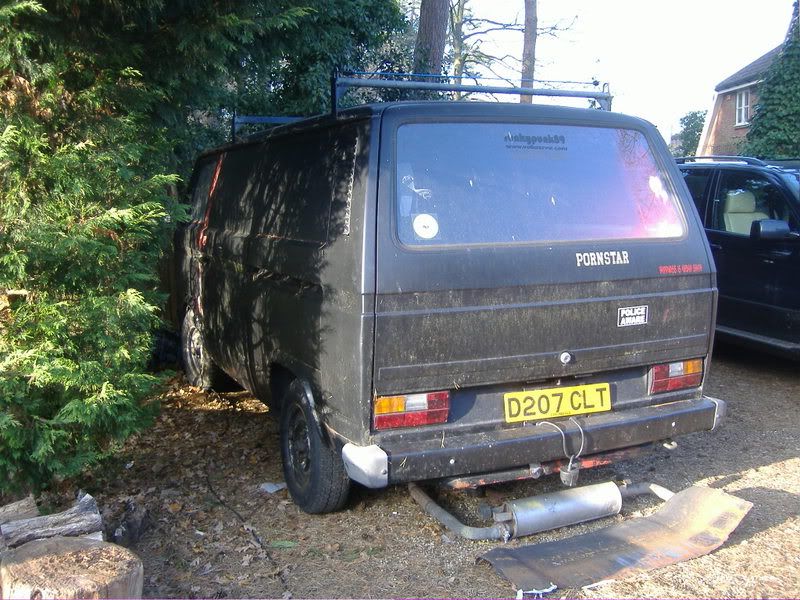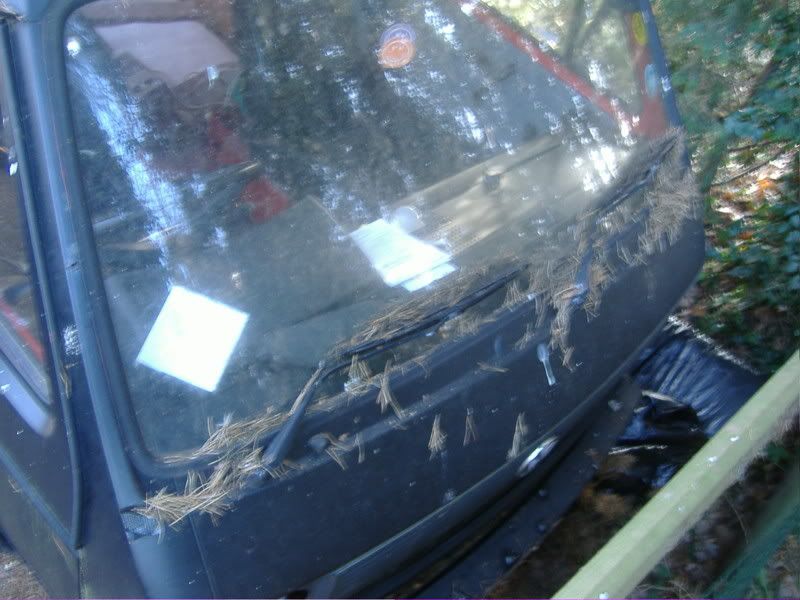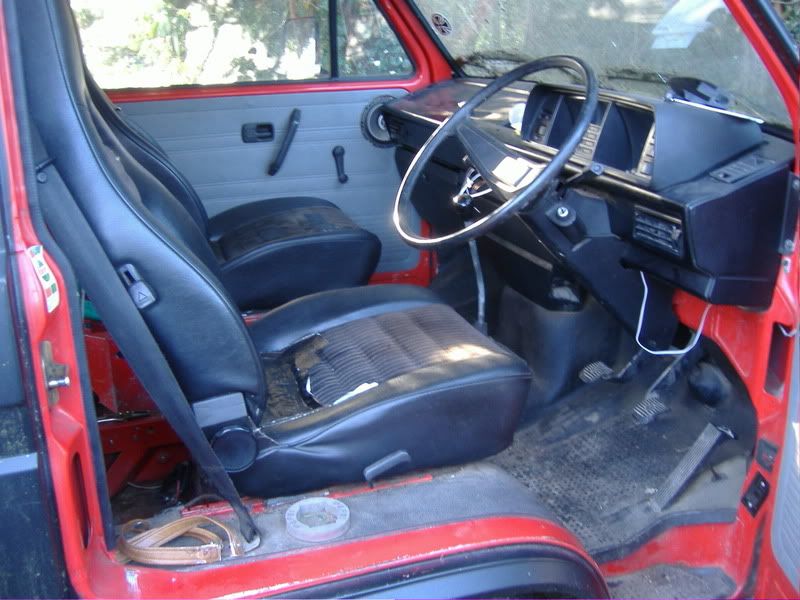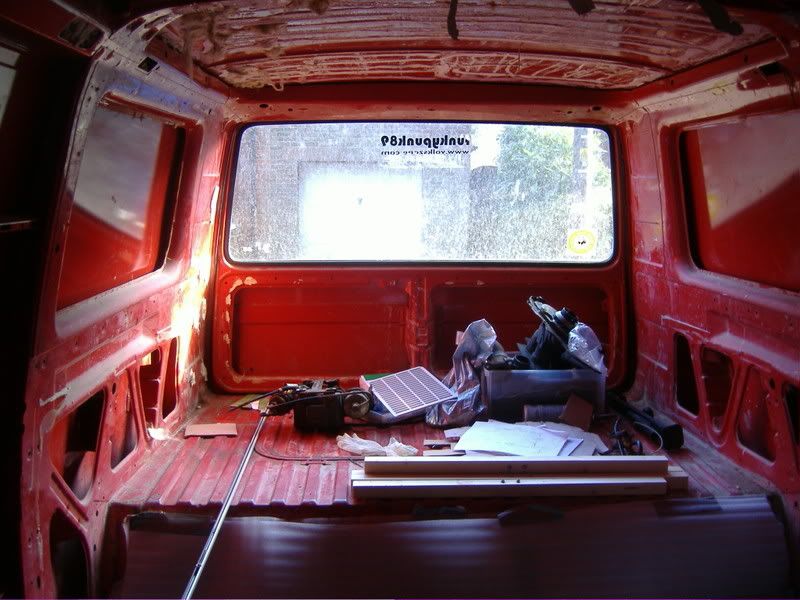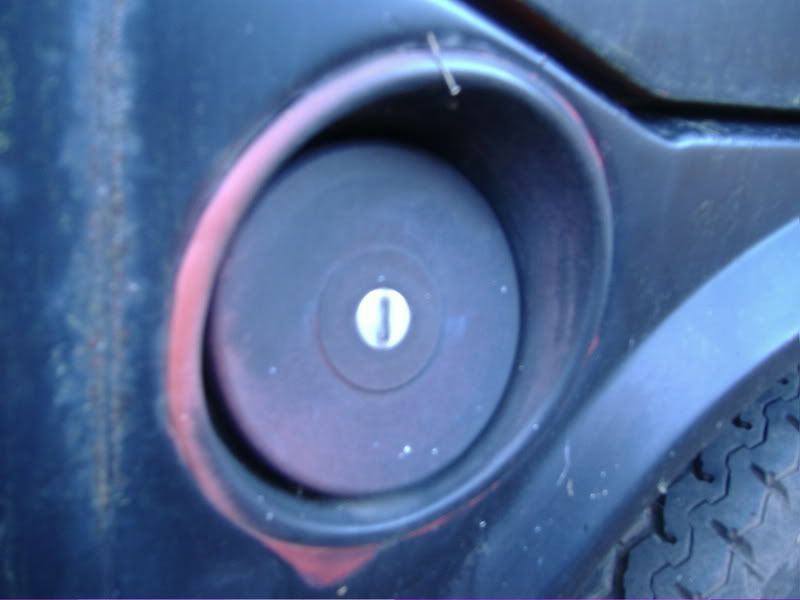 the green stuff is sap from the pine tree, it washes off...
i might even clean the van before anyone picks it up. it was in various garages and lockups for a year or more before i had it...
i feel guilty for not finishing this project cos i know how hard Alain (Funkypunk89) worked to get it this far! but i'm a bit stuck for choice.
comes with spare bits such as a spare steering wheel/steering column/ignition switch (the steering wheel on it at the mo is pretty skanky so i'll chuck in the spare!)
I've added up a lot of prices and there's still WELL over a grand's worth of parts ( and thats pricing at half of what a lot of traders sell them at...)
Get an early bargain, think how much it'll be worth come the summer
£450