·
Highly Respected Member
Discussion Starter
·
#1
·
During the resto of my beetle, I've found this - and I'm not happy.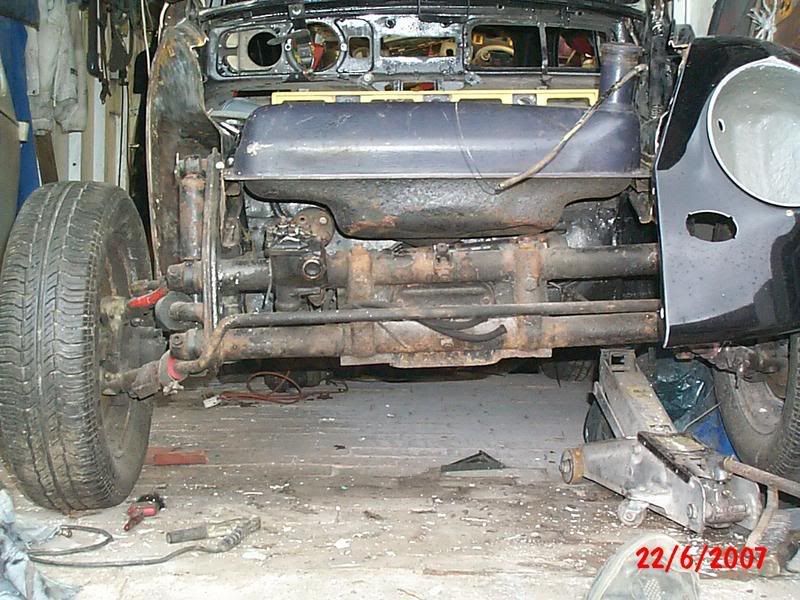 I've jacked under one end of "napoleon's hat" to bring the car level, checking with spirit level across the fuel tank and the rear window openings, and the bottom lugs on the Napoleons hat section. They all seem to be true, within a few mm anyway.
But the front axle beam's a mile out, as you can see in the pics, so it seems to me it's the framehead itself that's twisted. There's no obvious rot anywhere, just a little surface rust in a couple of places. 17 years ago I had the chassis sandblasted and etch primed it with hammerite on top, and waxoyl sprayed inside the tunnel.
The chassis is an early '64.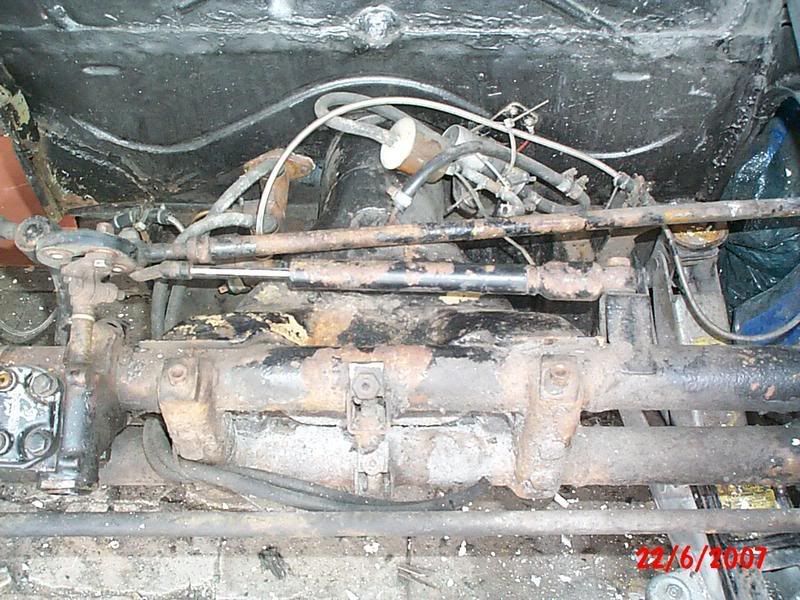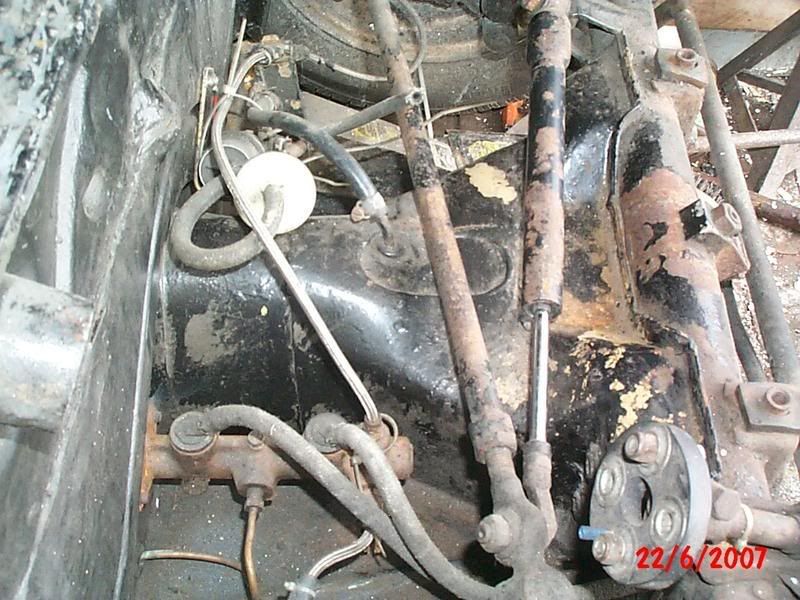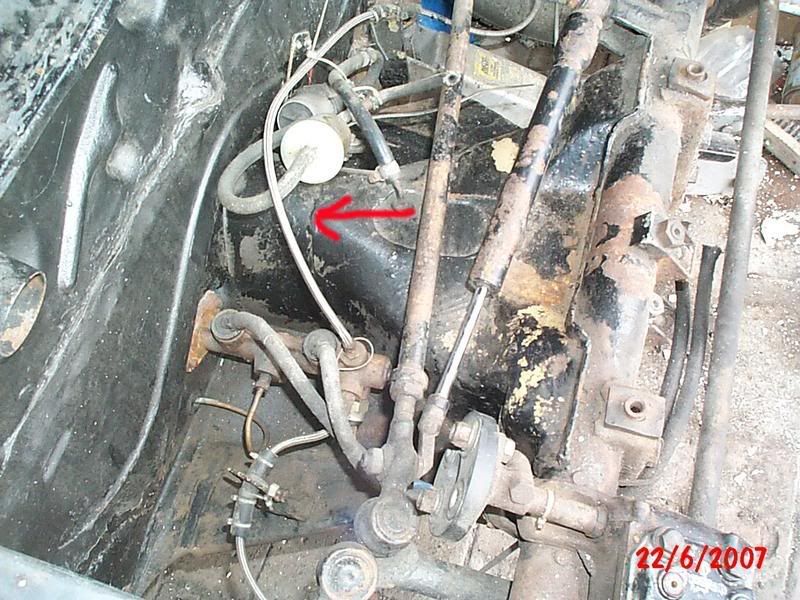 Now I've never noticed this twist before, but back in '89 I was probably in too much of a hurry to get the car on the road to check for such things. So I'm guessing it's been like this for years.
I remember resetting the rear suspension several times to get the car to sit level, I thought I had slipped the inner splines when I was lowering the rear end, but now I'm thinking maybe I was just compensating for the front end being out !
On the last photo I've arrowed where the top framehead is welded to the tunnel. Now, is this from the factory or has it been done since ? I'm thinking that maybe a previous owner has welded a new head on, and got it out of shape ?
The front beam had a very slight bend in it originally, as though the passenger front wheel had been in a bump, maybe hitting the kerb too hard. I cut the beam and straightened it out when I fitted the adjusters back in '89. I'm wondering if this bump also caused the frame head twist ?
There's no obvoius creasing of the metal as far as I can see.
Anyway, ideas please on how best to sort out the problem ?
I'm thinking about slitting around the top side of the frame head, then twisting it back to level, and re-welding.
Dave.