Discussion Starter
·
#1
·
Hello,
I have these parts taking up room in the garage, i managed to buy a load of parts in bulk and these are what I don't need for my restoration. l was informed that they all came off a low mileage FI when the engine was swapped for a subaru one.
Solid Type 3 Heat Exchangers - nice condition just with some surface rust, one in a jacket and one not. £70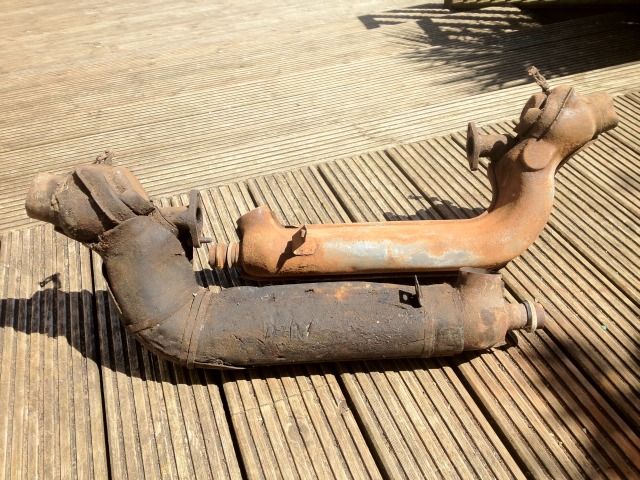 Solid Type 3 Primary Heat Exchangers with a not so solid Type 3 Exhaust (needs a bit of welding on the rear, nothing drastic!). Rccimports does the pre-heat exchangers for £30 each so £60ono including the exhaust?
Type 3 rear engine hanger, solid with just a bit of surface rust, £15.
I also have a full set of solid type 3 tinware, including cooling tins, fan belt housing etc, i'm just in the process of tidying them up (sanding back the slight surface rust and will give them a lick of paint.) So will get some pictures up soon. £60
I also believe I have the complete fuel injection system. Definitely have the ECU, wiring harness, intake manifold, injectors, rails and seals etc. Just need to have a good route through. Please pm me for details.
I'm more than happy to package and post anything but obviously postage price will be on top. Any questions feel free to PM.
Thanks, Jak. :elvis: