Discussion Starter
·
#1
·
Went to the Viking Volksfest 2006 (Sept 29-Oct 1st) yesterday (Saturday, 30th). We were going to make a weekend of it, camp, etc, but a combination of Sunday's weather forecast and having to have the kitchen cleared out for builders coming on Monday, meant we only made a one day dash to it. Pity, as it looks like the evening entertainments were going to be good with a 70's disco, dj's and Blues Brother's tribute band.
We should've taken Bertie, it's what we bought him for - going away to shows and general tootling about at the weekend. But he failed his MOT a few weeks ago, and it's been a case of getting the time to sort him out. But we should be working on him next weekend (weather willing).
So we went in my daily driver, Daisy, instead (yellow car in the background of the pic below). It would at least be a good test to see how she was running, and to see if the MPG had improved after stripping her carb, and resetting her timing. Links to info on the work we're doing on both Daisy and Bertie in my signature.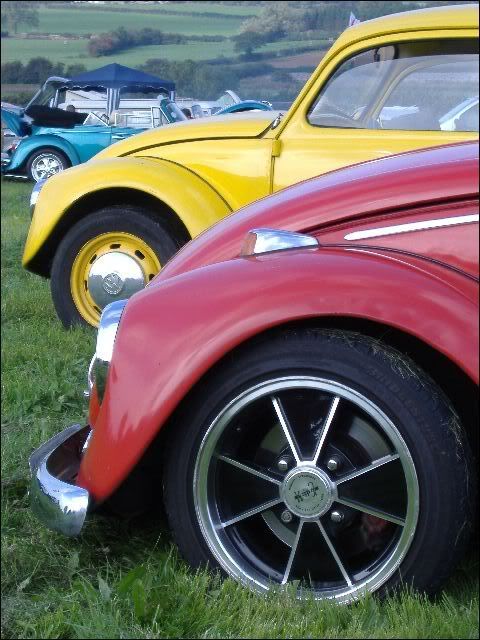 The metallic blue car in the background was lovely. Blokes first time he'd ever built a car - or worked on a car. Never done a service or anything on one before. Talk about going in at the deep end!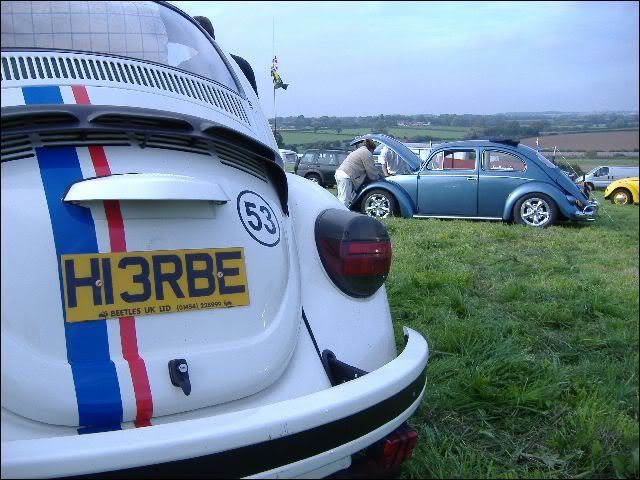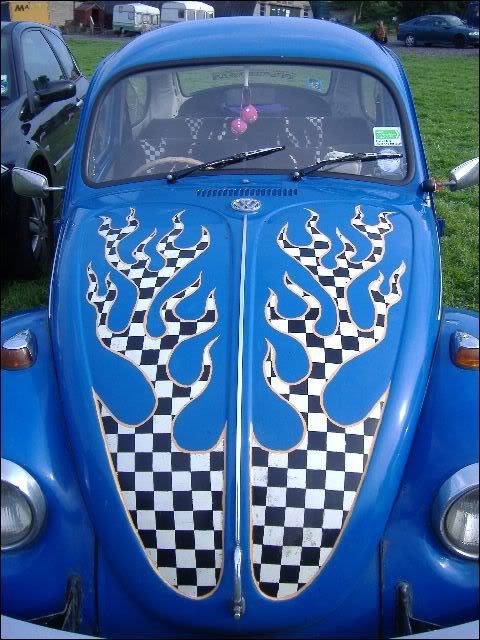 This idea didn't quite work. Combination of tombstone headlight shape tunneling, and mini-style lights, didnt' quite work. However, replace the lights with something like the bullet lights from the back of an old Chevy, or similar, maybe making them come out horizantal, and it'd work well (IMHO).
A pleasant surprise for me was seeing Billabug for the first time in many many years. I remember how jaw droppingly awesome this car was when it first came out. Nice revamp of it. So many tricks on this car, every trick in the book - and then some!
I didn't get a shot of the whole car, as I was too busy admiring the details.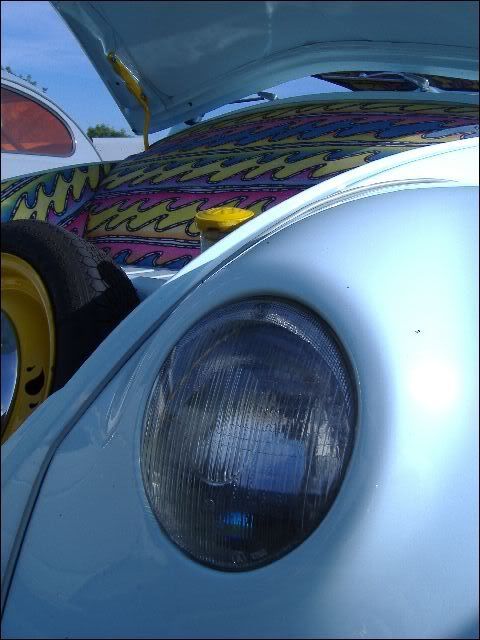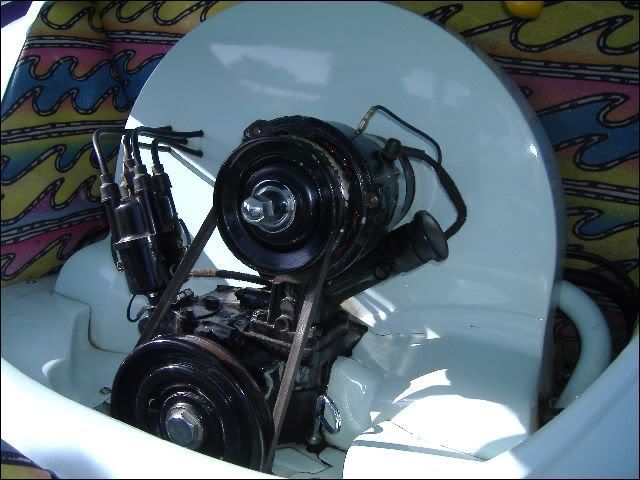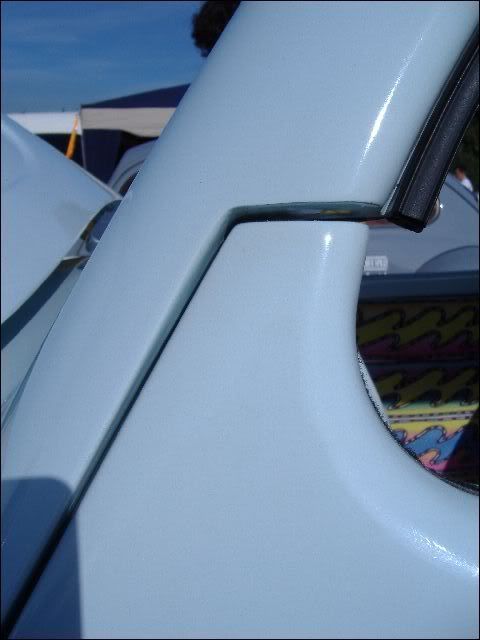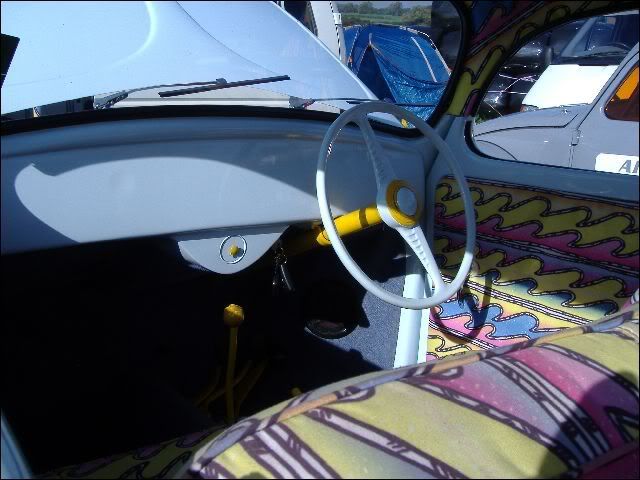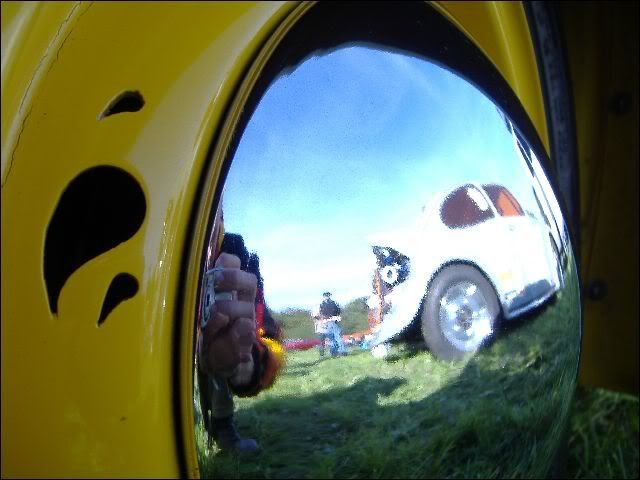 Everybody go "awwww". Battery operated kids car, with Fuch's on.