80s Golf Polo wheels. I don't really know what they are off. I wanted to put them on a Caddy, but never got one and didn't get around to putting them on my Polo. Standard VW 4 stud fit.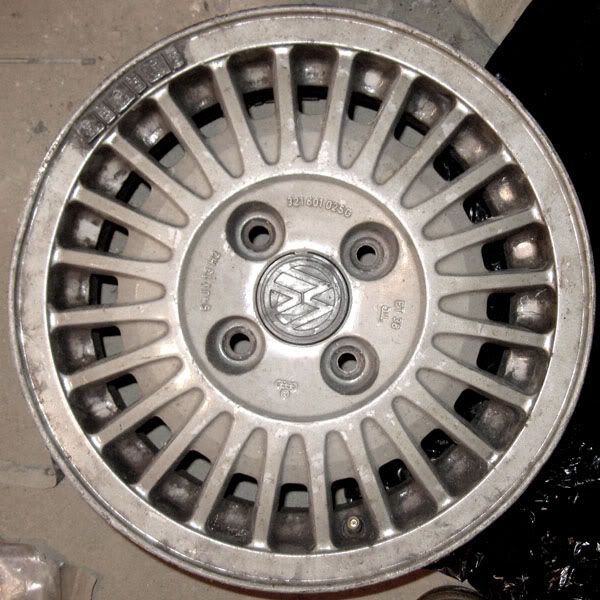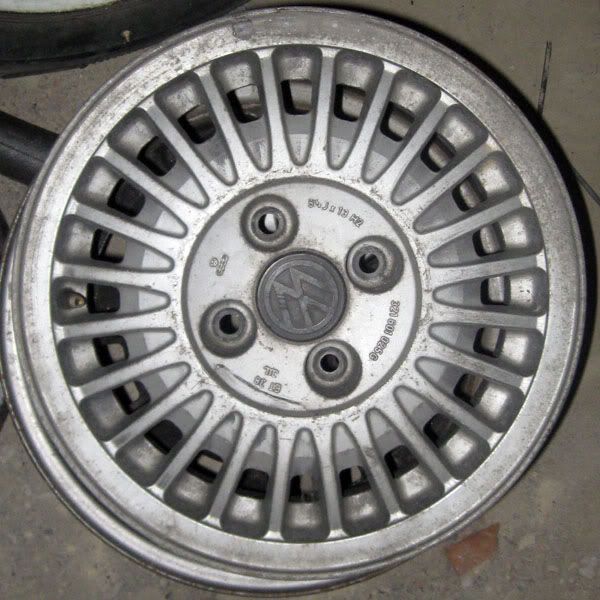 £50.00
Beetle front brake pads part number 111.698.151AALT (UNIPART), for disc brake Aug '67 -. I believe that these are the one pin type and are made from asbestos. There fairly old (about 5 years).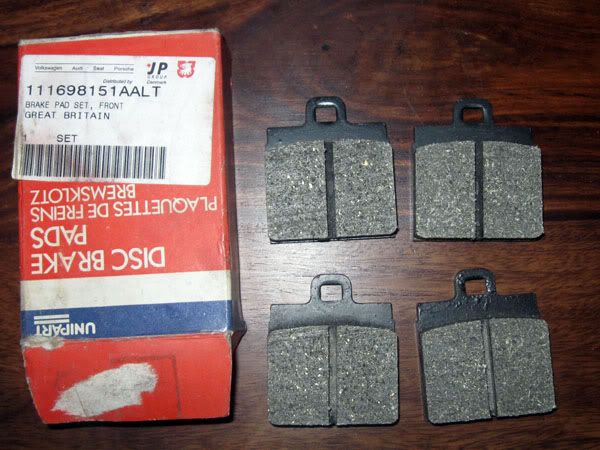 £7.50
Rear heated window for a 12v Bug. I don't think it will work on a 6v. Came out of a '72 1300.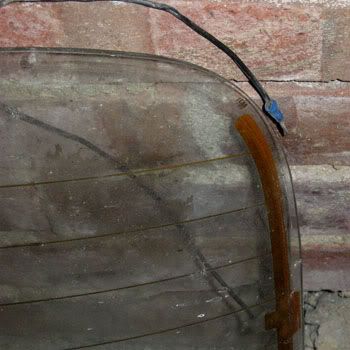 £20.00